After the ceiling and floor of our basement laundry room were painted, we moved on to addingmuch needed storage to the space. However the only open wall to use was covered with HVAC, sewage, and various other pipes; so we couldn't exactly put a free-standing shelving unit up against the wall. But then I found out a great wall-mounted shelving option…
Which meant we were off to IKEA…! Well actually we first took measurements and did some research into what our ALGOT options were. The ALGOT wall storage system is pretty simple, fortunately. There are three different lengths and heights of suspension rails from which you can attach various shelves, baskets, and other storage solutions. For inspiration, you can check out IKEA's suggestions for layouts, and then you can go on to actually plan your system!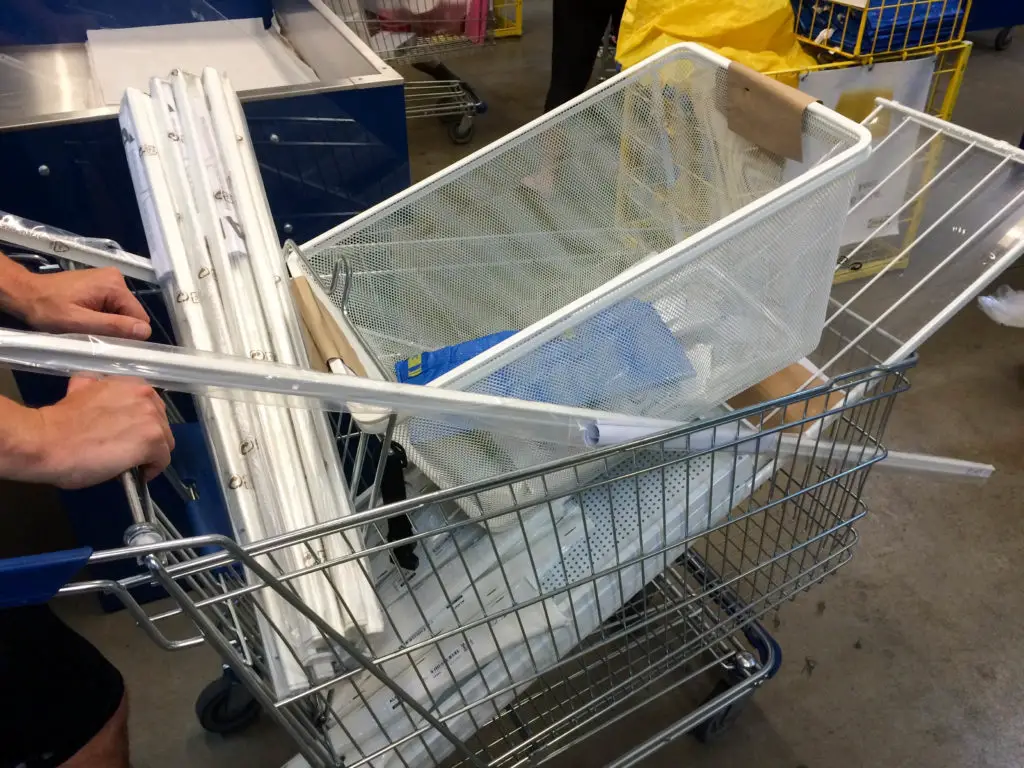 We designed a storage system that would provide us with shelves, pull out baskets, and a drying rack. But we later decided to nix the baskets in exchange for more shelves.



To install, the top horizontal suspension rail was attached first (make sure it's level!). We had a lot of obstacles to work around on the wall, so we simply hung it as high as possible. From there we could attach the vertical suspension rails.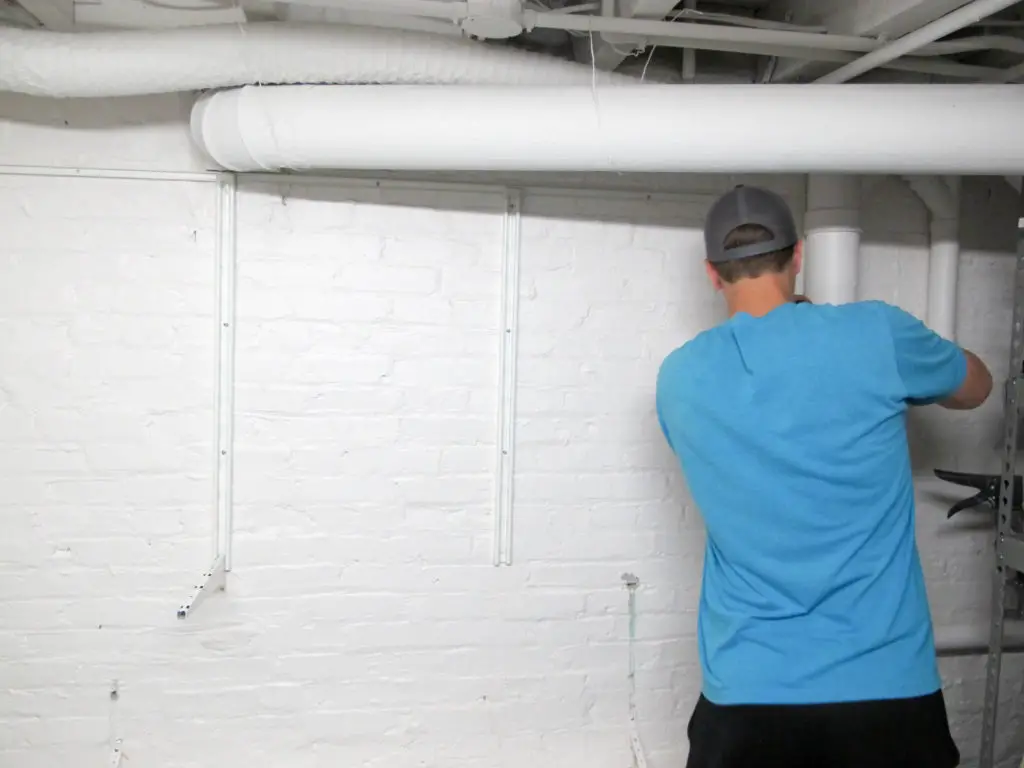 But learn from our mistake and don't attach the vertical pieces to the wall yet! As the official IKEA instructions suggest, you should attach your highest and lowest brackets and shelves to make sure your spacing of the rails are correct, mark the holes while everything is in place, and then go back and secure the vertical rails.
If you go off of measurements alone, you will likely have trouble attaching some of your shelves (as we did). If the distance between the vertical rails is even the smallest bit off, the shelves will not lock into the brackets.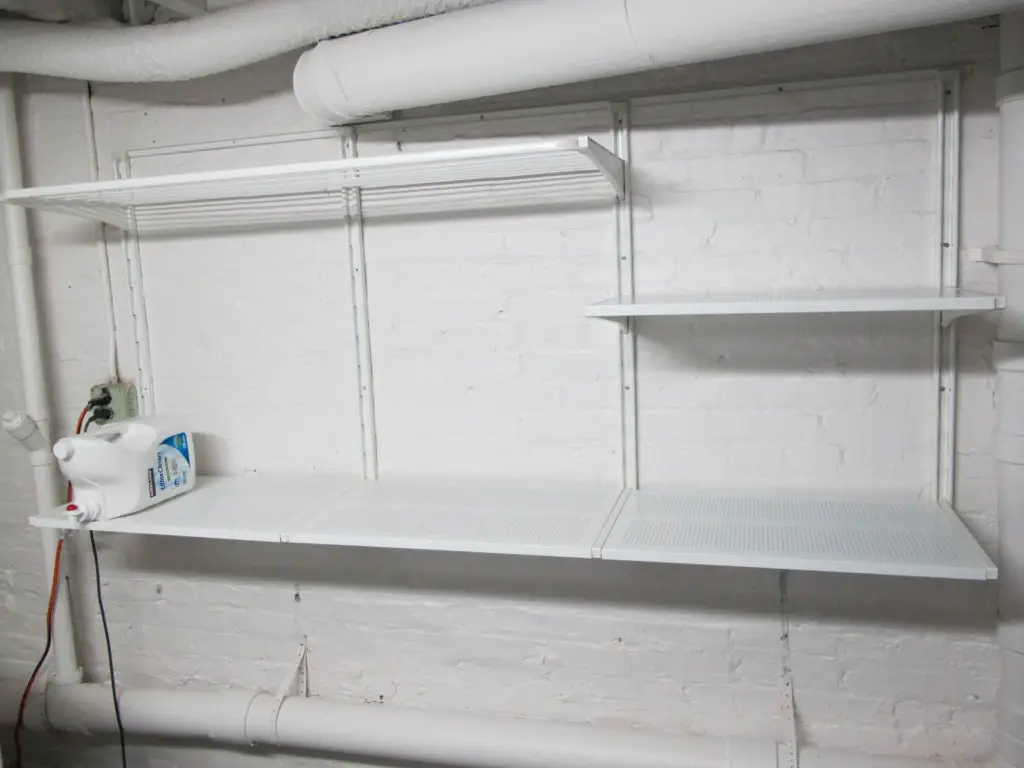 After some adjustments, we got our first section of shelves in place and attached. Next we went on to installing the lower portion, which would go around (and hide!) the large pipe running along the bottom of the wall.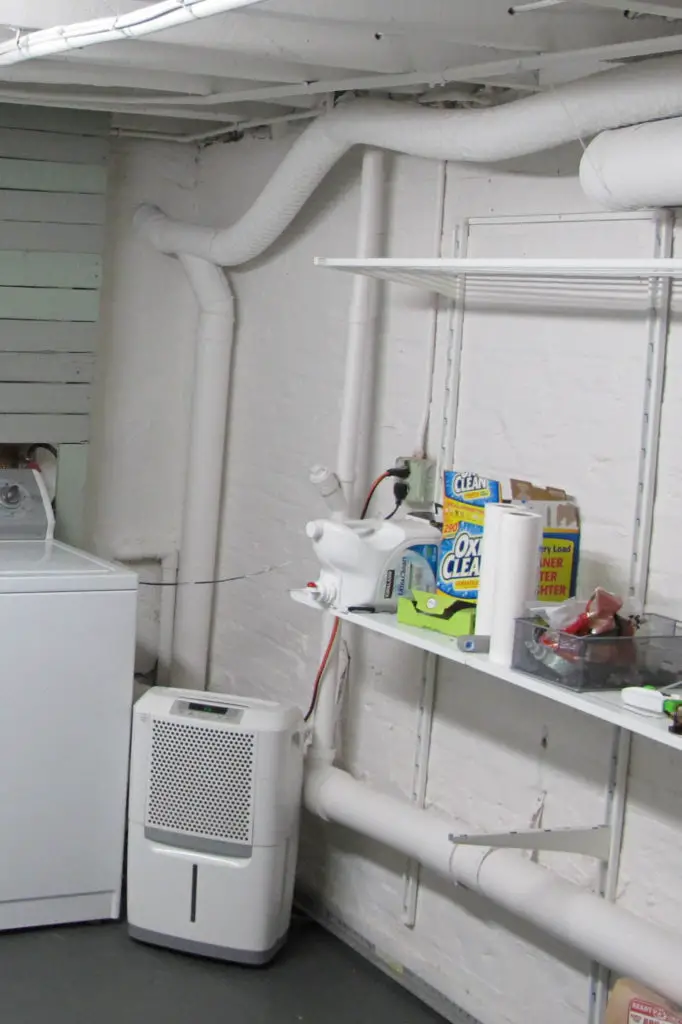 Now you see it, now you [kinda] don't!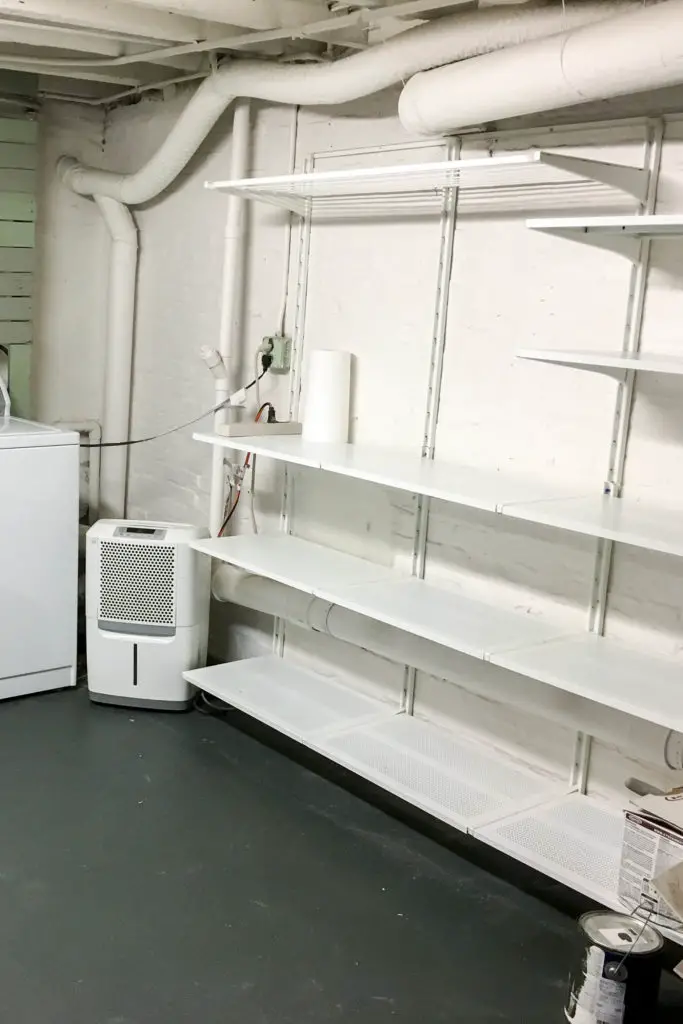 And of course it wasn't long (at all) before we loaded up the shelves. No staged photos here….this is how the unit look like on a day-to-day basis: USED! Just how they should look;) It has become a combination of a laundry center, pantry, and overflow of anything else we need to find a spot for.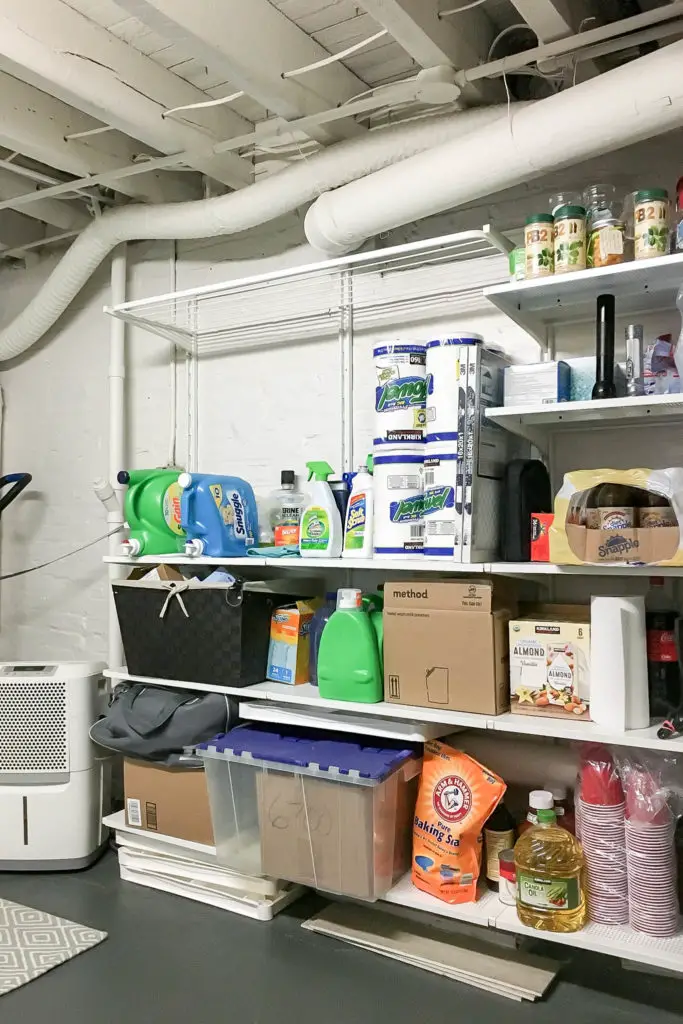 If there was ever another space that had a need for it, we'd use ALGOT in a heartbeat!