We recently used our wedding money to get bicycles and a Cal King mattress set (#MoneyWellSpent). Eric is over 6-foot tall, and had been longing for a cal king bed for quite some time. But when we were looking into getting a new bed, I almost had to crush his dreams due to the lack of bed frames out there. There's plenty for regular king-size mattress, but very limited options for a California King. Not only that, but we would be looking at spending a minimum of $800 to $1k! I realize we could get a standard metal frame and a headboard, but I'm looking for something a little more modern, and I would just really love to graduate from bed skirts.


TGFP! (Thank God for Pinterest!) In a matter of an hour or so, I found handfuls of awesome and totally DIY-able beds that could be made at a fraction of the cost of store-bought options. Which almost has me re-thinking just about every bed in our house.
Let's face it, any of these beds could virtually go in any room in the house.
For the guest room:
I would have never thought of building a bed out of nothing but plywood until I saw this one from The Merry Thought. It would be perfect in a small guest room, kids room, or even on a covered porch (for oh-so-perfect napping or star gazing).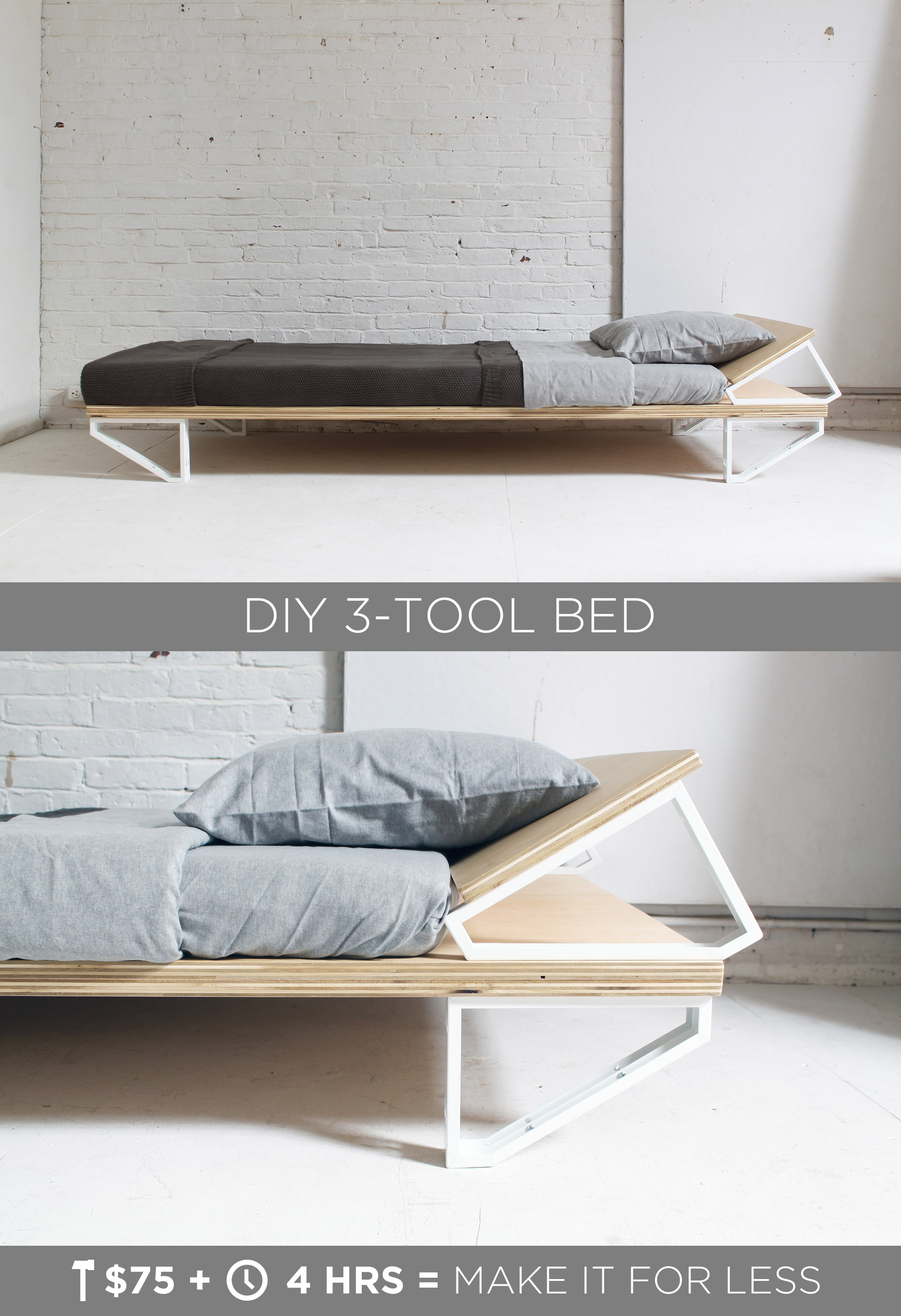 Here's another great example using plywood. The ingenuity of using IKEA shelf brackets for this one amazes me. Big kudos the the folks over at Homemade-Modern.com !
For the teen:
Teenage version of me wants this bed so bad. Courtney over at AlwaysRooney.com built this super functional and aesthetically pleasing platform bed for her twin-size mattress. But the plans could obviously be altered to accommodate any size mattress.
This one from Shanty-2-Chic.com is super versatile, which makes is great for any room in the house. You could make it more rustic looking with some distressing and weathered stain, or keep it modern with just about any color paint.
For the kiddos: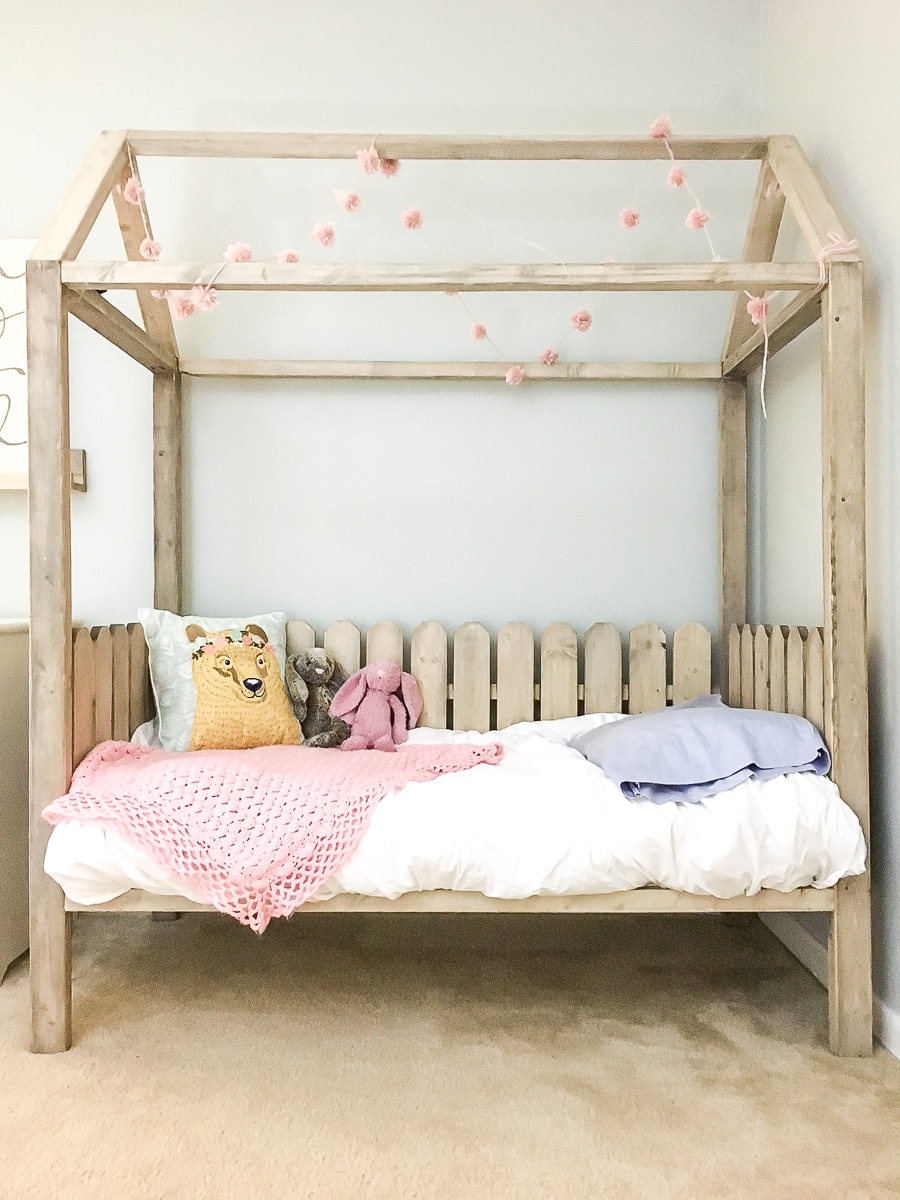 From JenWoodHouse.com , this bed could be easily altered many different ways. You could replace the picket fence with horizontal slats, remove them all together, and/or add a sweet canopy.
This one from TheProjectGirl.com is great for the siblings that share a room, or the one that is always having friends stay over (and when they get a little older, you could easily replace the bottom bed with a desk).
For the master:
I wish this one from Arbore Exchange had a how-to to accompany it. Regardless, it's a great example of how a simple platform and sturdy hairpin legs make a beautiful bed frame.
Ultimately, I think we are going to make a version of this beauty from TheGreatGoodness.com (with awesome peg legs I've already ordered!):
I'll be sure to keep you posted with our upcoming DIY bed project!