Finding barstools for our kitchen's tiny eat-in area was a bit of a challenge. My goal was to have two stools, that when tucked under the overhang, wouldn't stick out too much. But that only left us with with less than 30″ in width. As petite as some barstools looked, they measurements proved otherwise. Finally I came across a barstool at Target that was only 14″ x 14″ at it's widest. They also came at a reasonable price of around $55 each.
While the measurements were perfect, the overall appearance was quite underwhelming. Fortunately the seat attached pretty simply to the base, and we realized we could replace it with a simple piece of wood. We couldn't find any slabs wide and thick enough at the lumber store, so we bought a larger piece of solid .75″ thick pine and glued two slabs together at a 90-degree angle.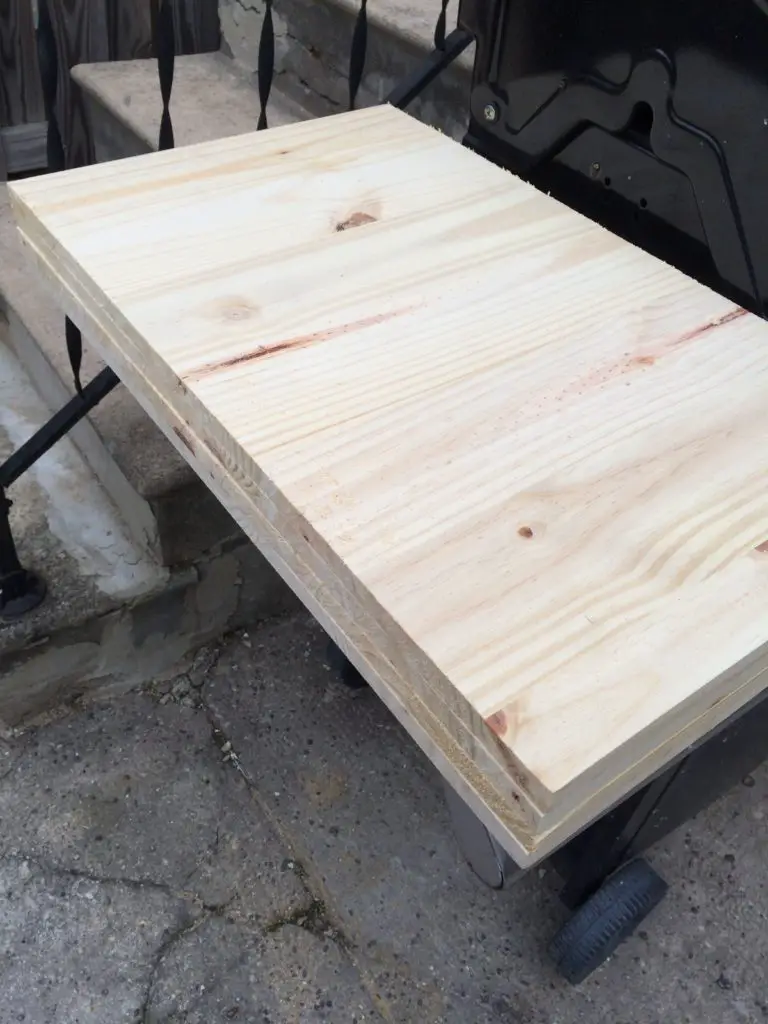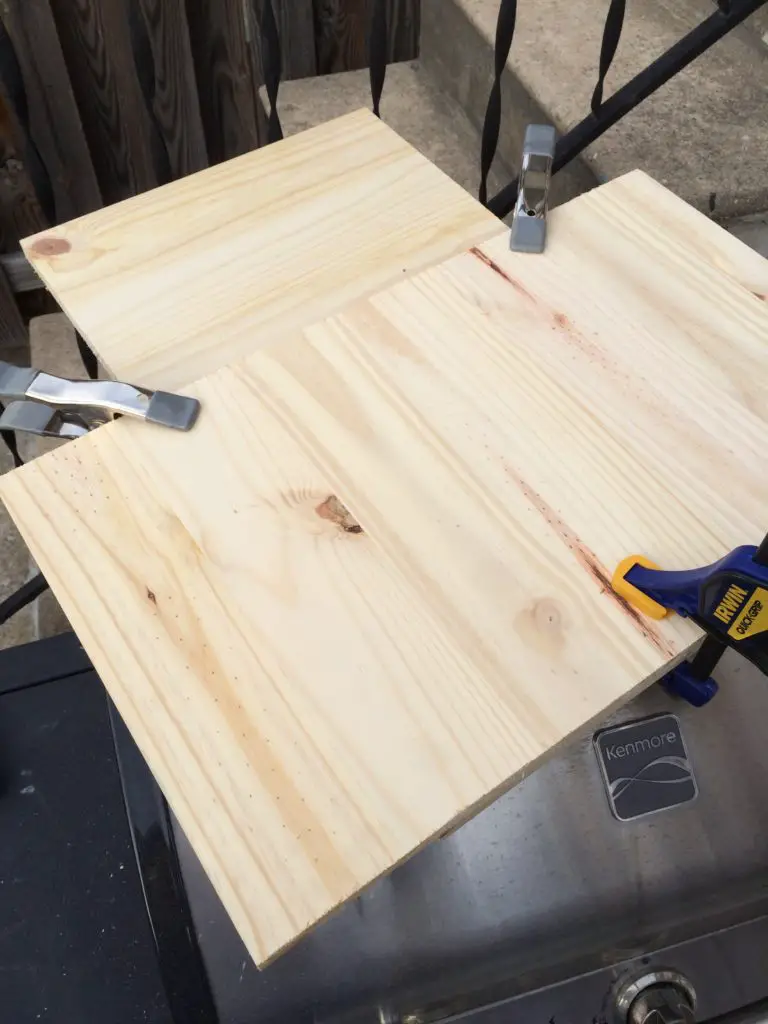 We clamped the boards together and let them dry for a day. After that we used the original seat as a guide to trace and cut out the new seats. You can see in the picture below that the seat is attached to the base with a simple plate and 4 screws.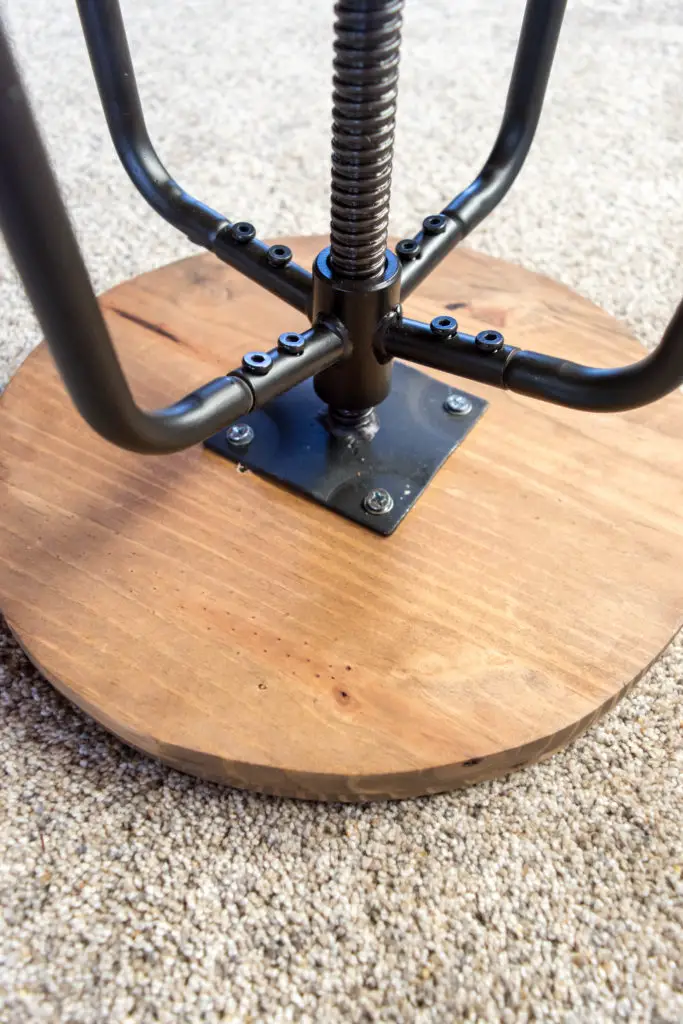 Rather than leave the edges as is (sharp!), we grabbed a router and smoothed them out to a rounded corner. These pictures are all taken at the end, but obviously do any routering before applying stain! For stain, I first put on a coat of Varathane Weathered Gray, and then followed up with a coat of Early American. After thoroughly dry, we used Varathane polyurethane in matte.
It's a simple facelift, no doubt, but in my opinion the addition of the wood makes all the difference.