Fresh paint and a few simple upgrades for our basement stairs saved us hundreds (if not more!). The staircase is now a clean and bright addition to our basement remodel.
DISCLAIMER: This post contains ads and affiliate links. At no additional cost to you, we may receive a commission for purchases made through these links and ads.
When the basement renovation was underway we had no intention of keeping the original basement stairs as they were. They were creaky, narrow, and dirty. Ultimately, we wanted to pull them out and start fresh. But as the project progressed we decided to take our chance at leaving them in place and rehabbing them the best we could.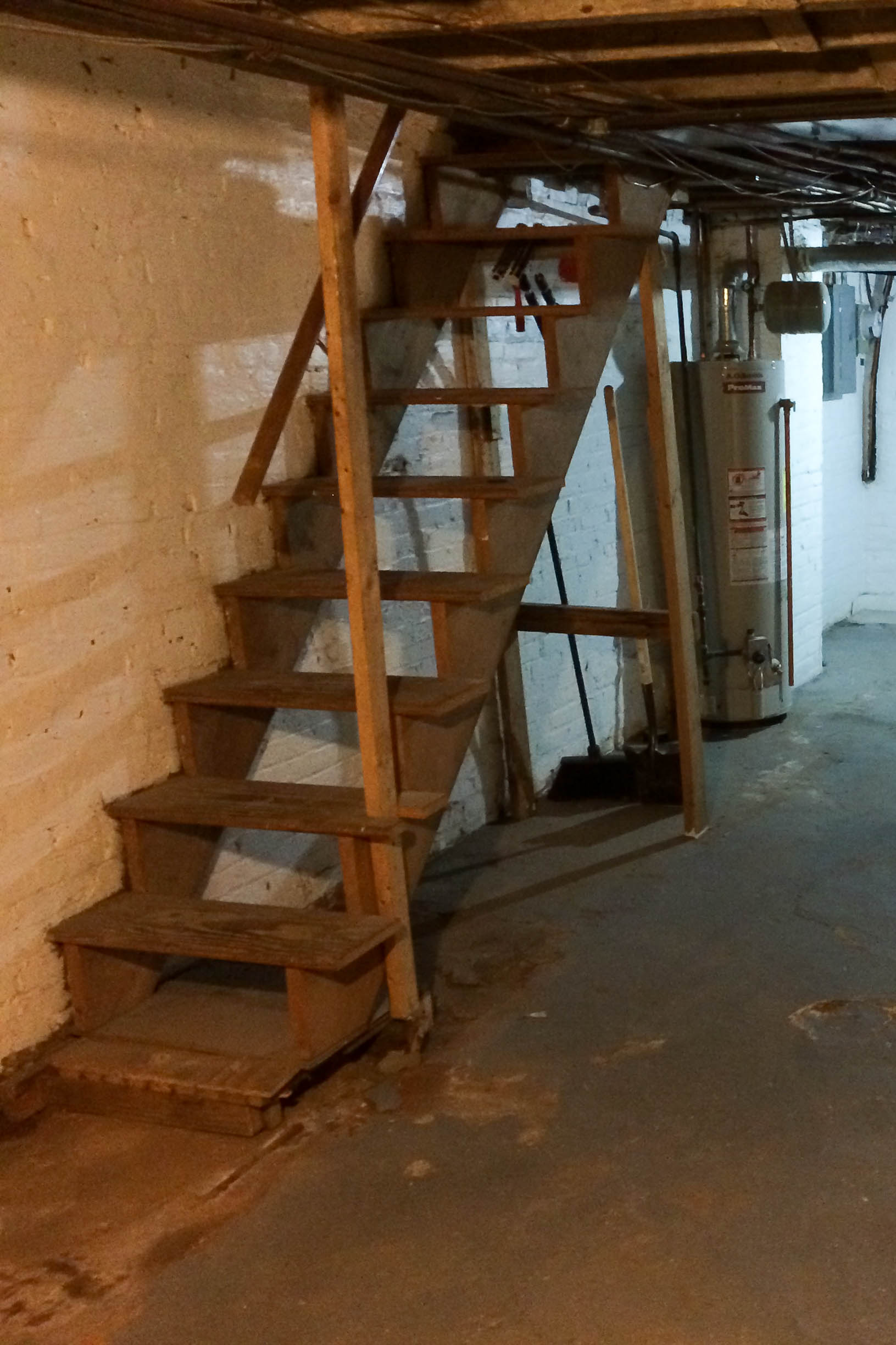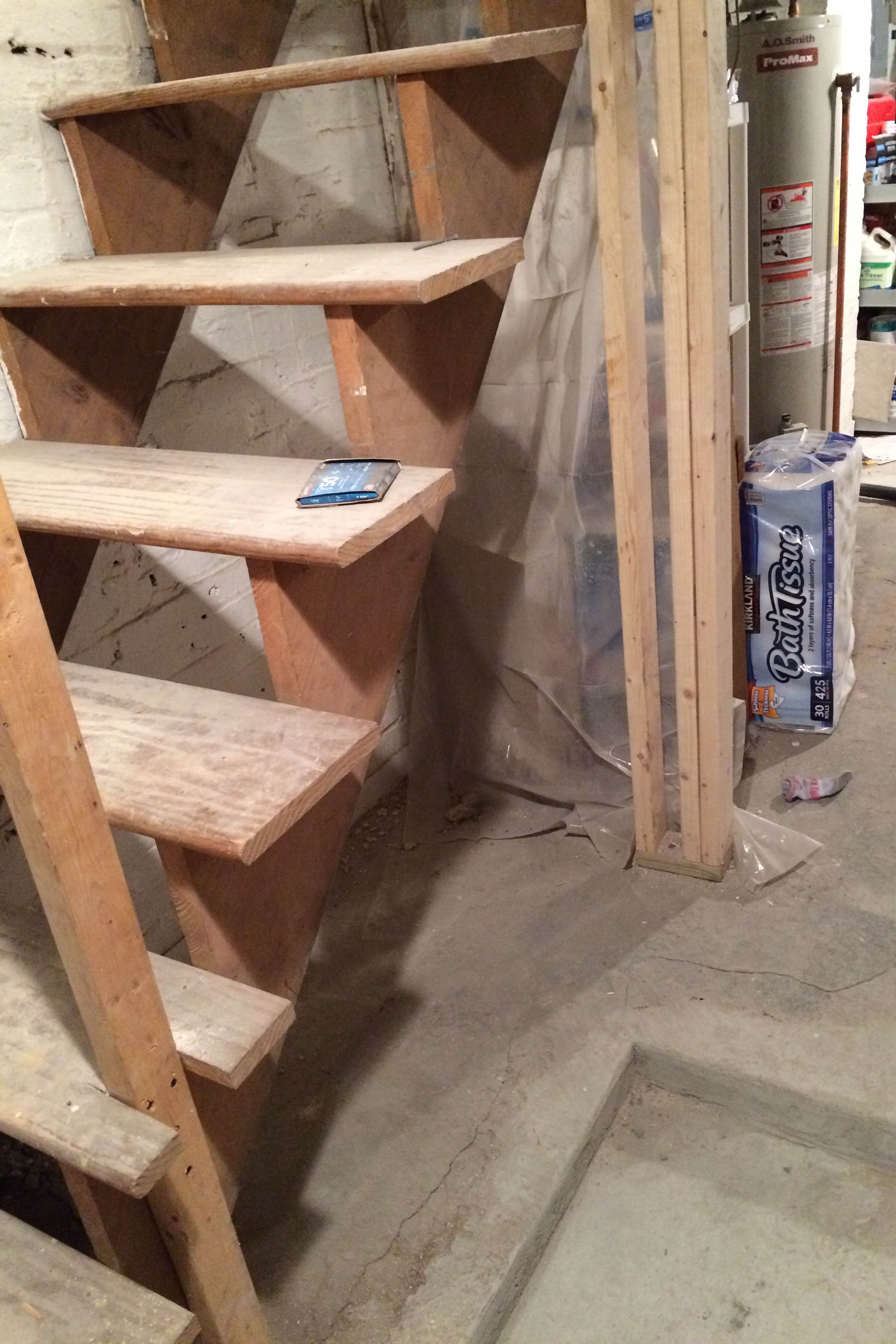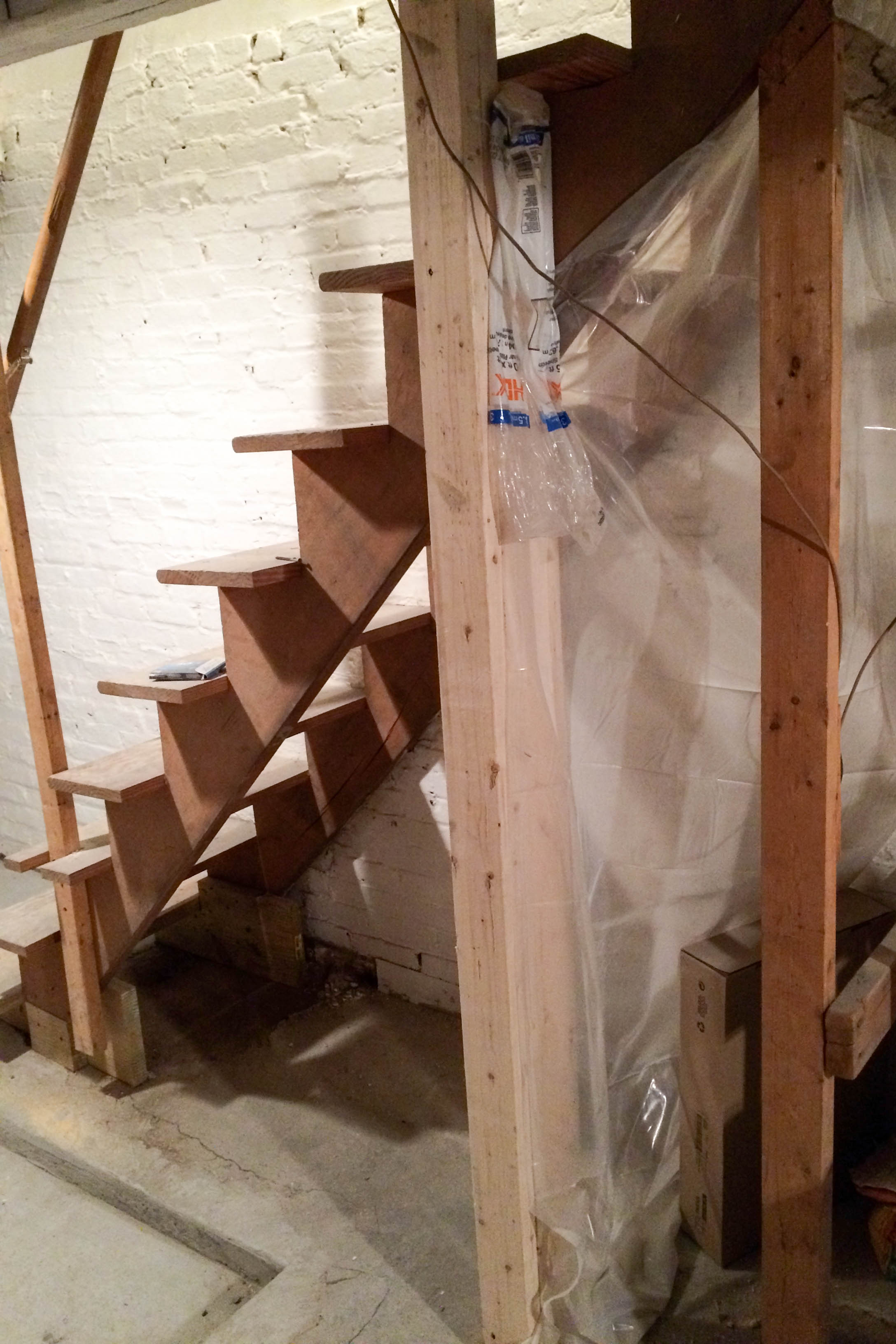 I'm kicking myself a bit because we didn't seem to take any progress photos of the staircase overhaul. But essentially, as you can see, we chopped out the vertical 2×4 at the end of the railing and replaced it with a simple square newel post.
We added simple square balusters and painted them white. A new railing was installed and stained (Varathane Carrington) to match the newel post.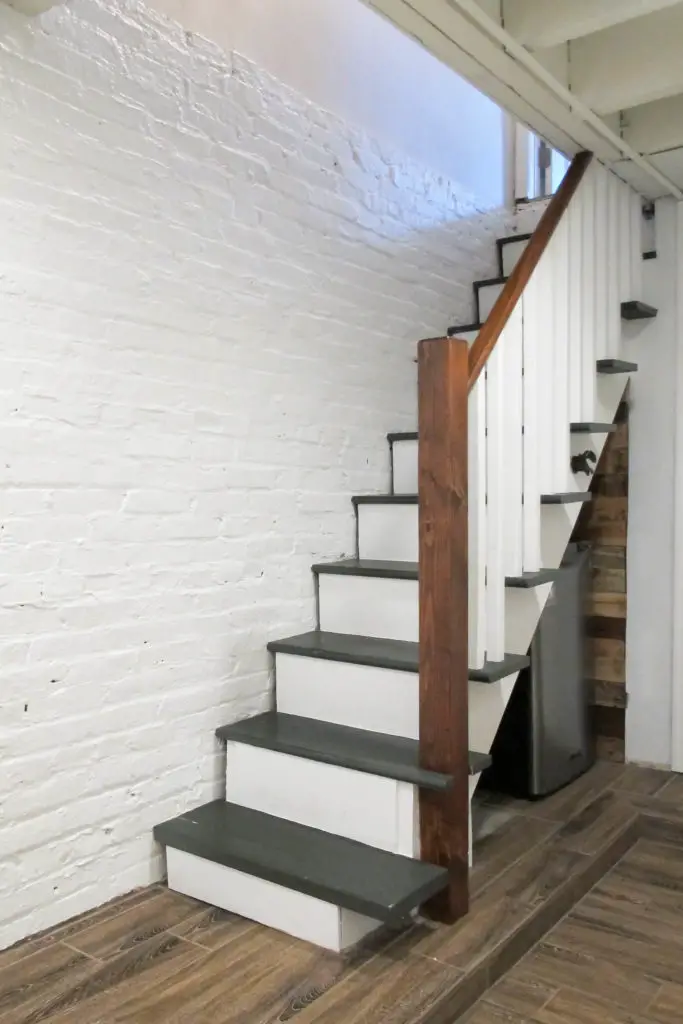 To fix the creaking issue, we had replaced the 2×4 supports below the stairs when the basement was initially framed out. The simple fix for the risers of the stairs started out as temporary but wound up staying. We filled them in with plywood just to meet code, and then later decided they needed to stay to complete the look. We filled in any gaps with caulk before giving the treads and risers a coat of paint. For the treads, we used leftover paint from our laundry room floors (Sherwin Williams Porch and Floor enamel tinted to BM Ashwood Moss). The matching paint gives the whole basement some cohesion.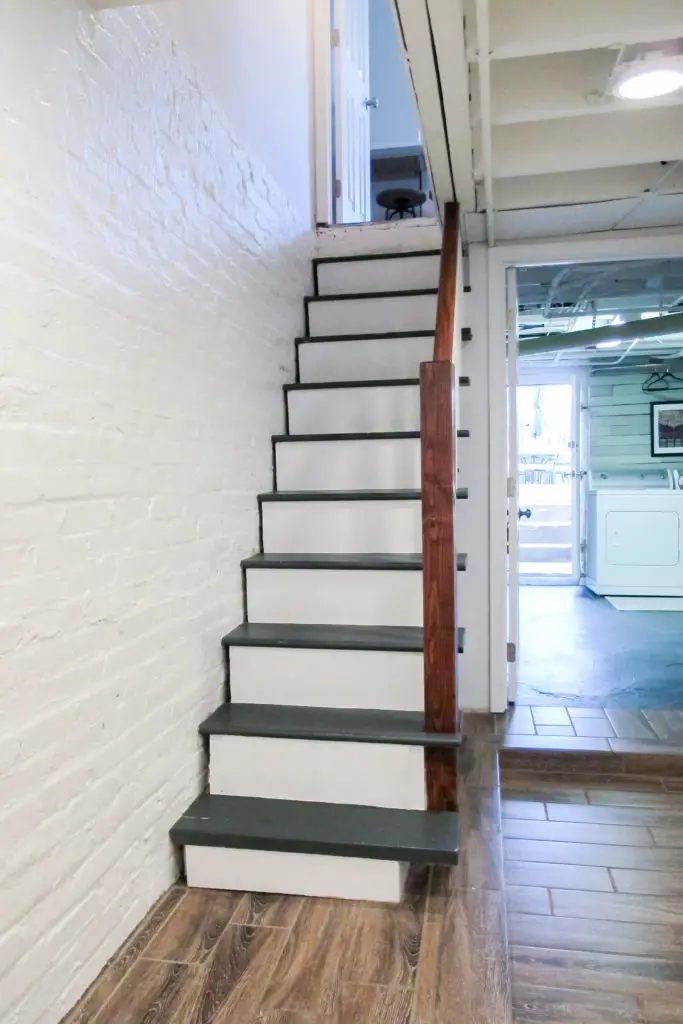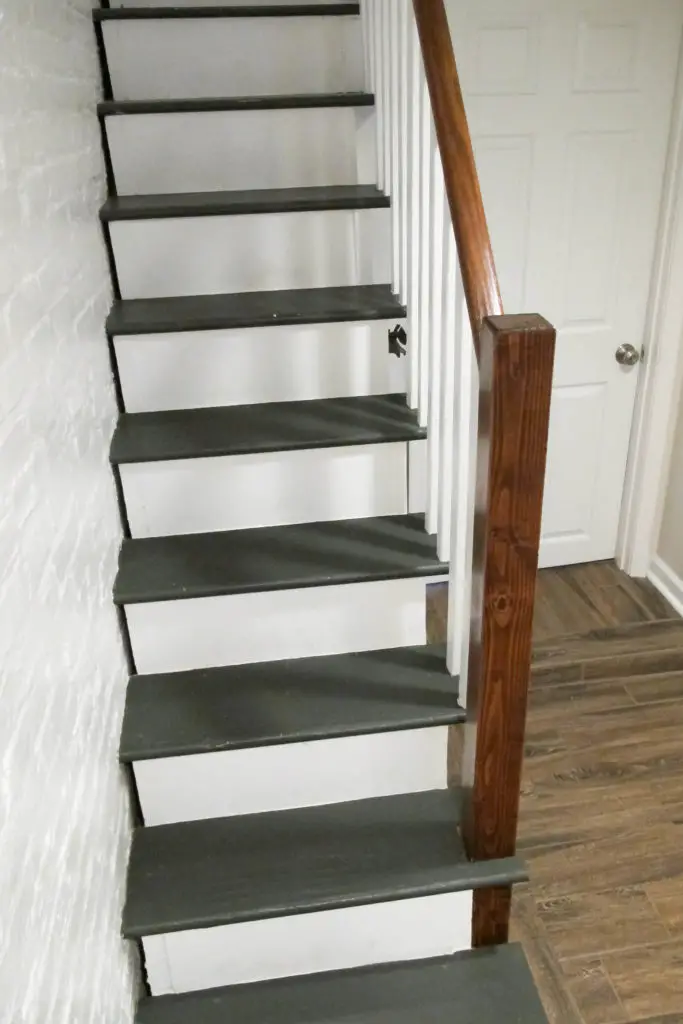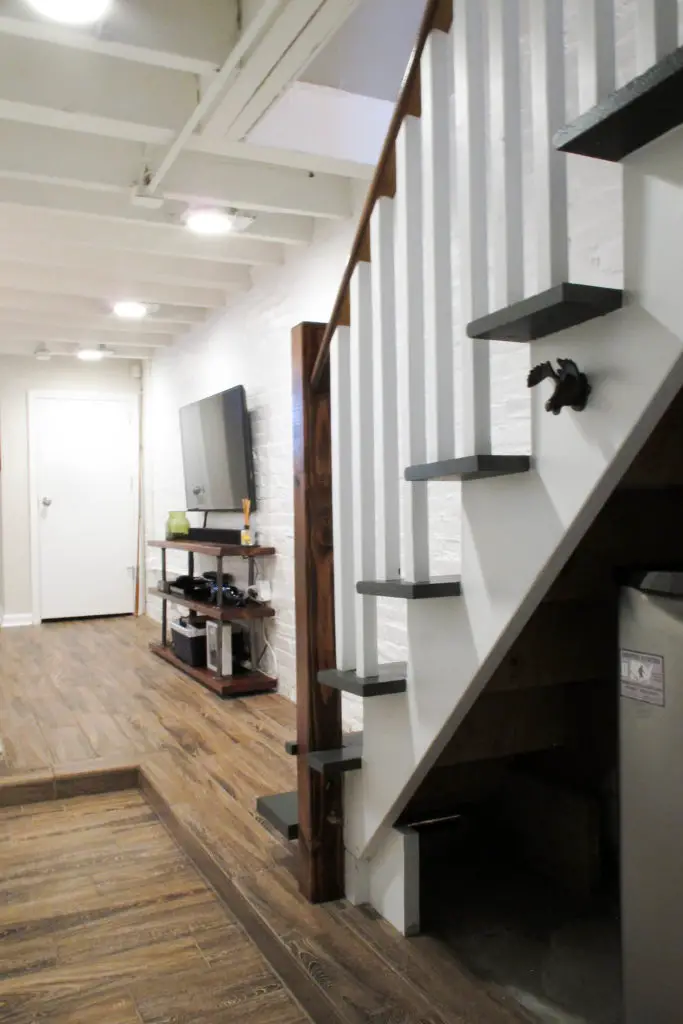 This was a pretty straightforward and easy overhaul. While the results may not have been as glamorous as they could have been if we started from scratch, the project wound up being much easier – not to mention cheaper!

LINKS TO ALL POSTS IN THIS BASEMENT SERIES: