I feel like I'm cheating a bit with this one. Because it's not DIY at all. I know I'm all about 'BUILD' what you love, but sometimes you just have to 'BUY' what you love. And that's exactly what I did when I decided to turn the odd living room bump-out into a focal point.
There are TONS of awesome DIY faux mantles out there (everything from simple shelves to full-size fireplace frames) on Pinterest, but when I came across a simple pre-built crown moulding shelf on amazon.com (affiliate link) for less that $50, I couldn't resist!


It was super easy to install, and with a mirror and some knick knacks, I think it's the perfect faux mantle solution for our living room.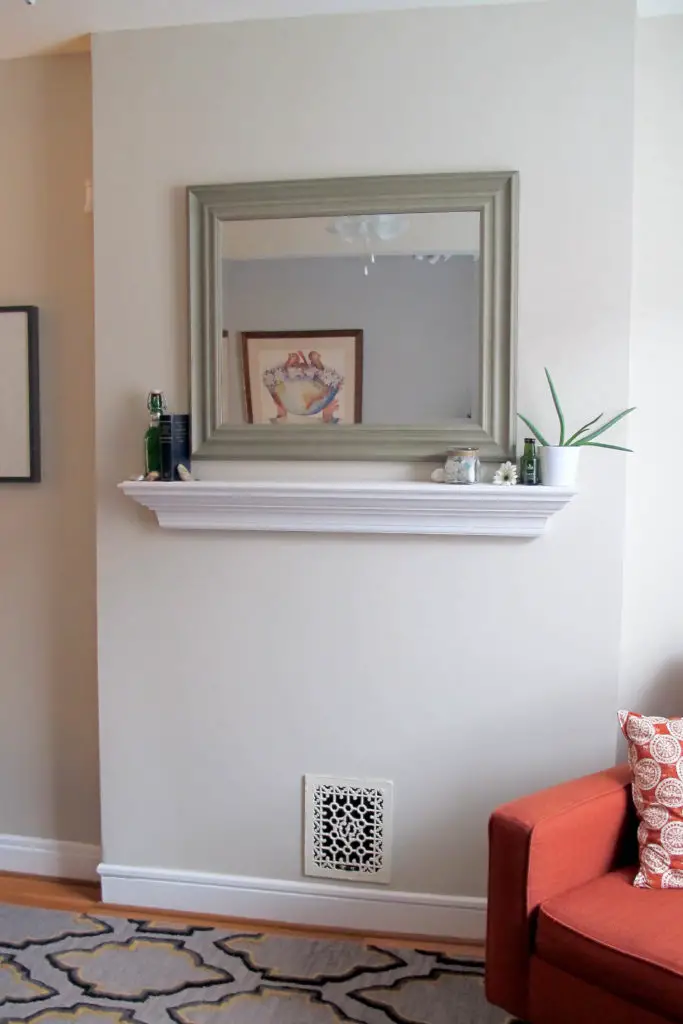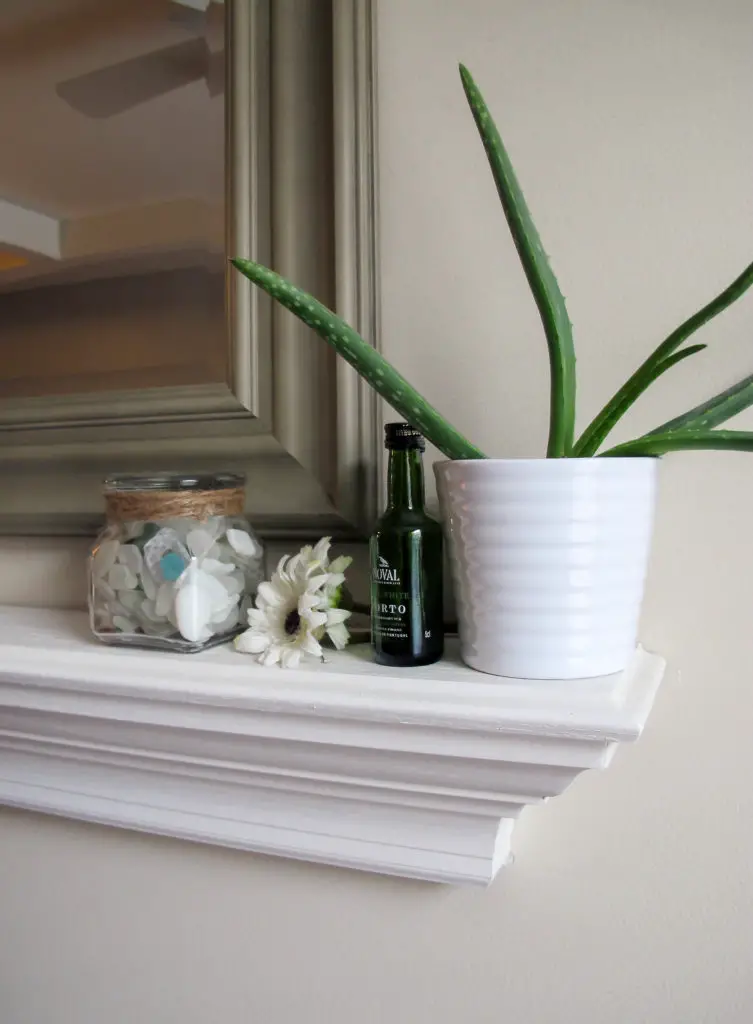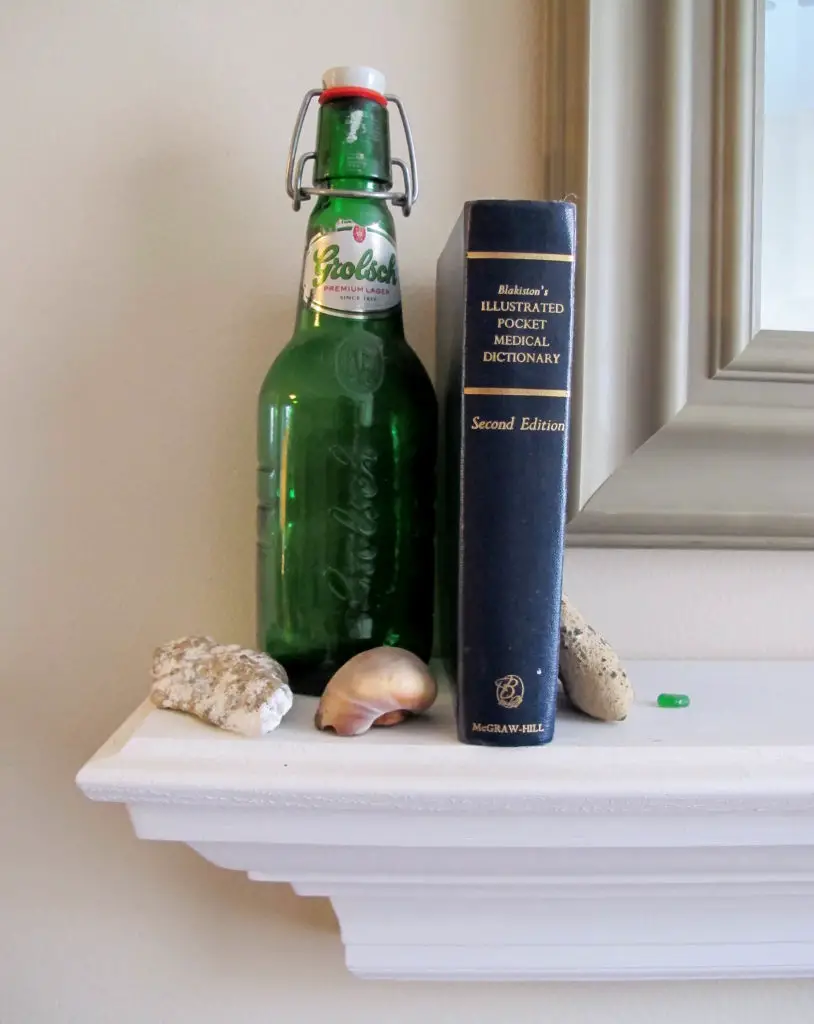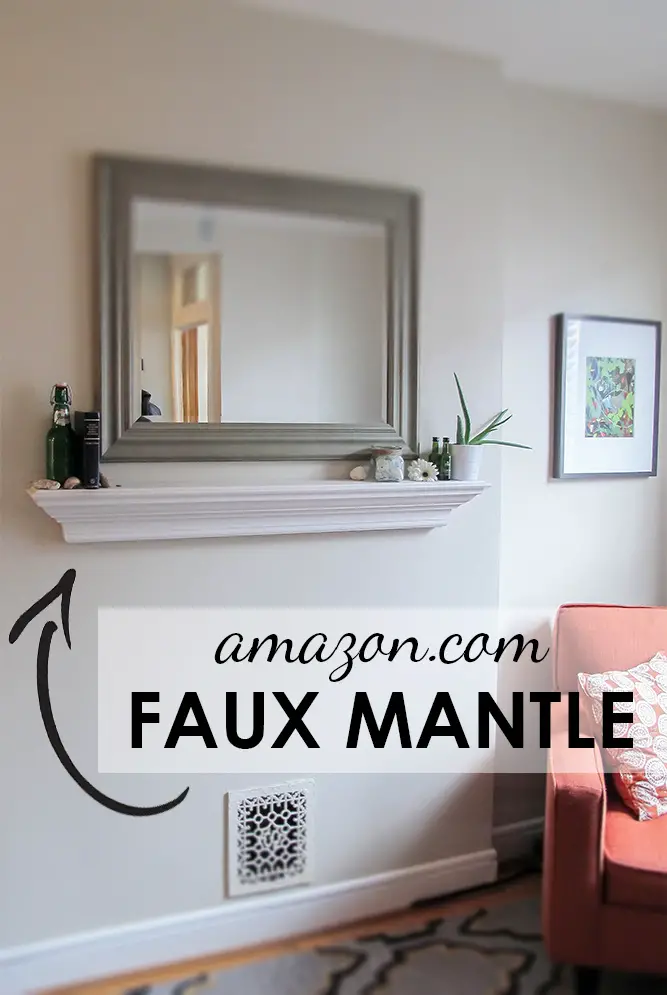 ***This post contains affiliate links and/or ads***