With the basement cleared out, the master plan in mind, and the plumbing and waterproofing drains in place, it was on to the next step: framing and electrical.
DISCLAIMER: This post contains ads and affiliate links. At no additional cost to you, we may receive a commission for purchases made through these links and ads.
It's no secret that I hired a contractor to do a majority of the basement project. And from day one, when the framing went up, I knew that I had made the right decision. For me, figuring out how to properly frame around the various obstacles would have been like trying to solve a rubix cube: totally doable, but not without messing up, starting over and messing up again.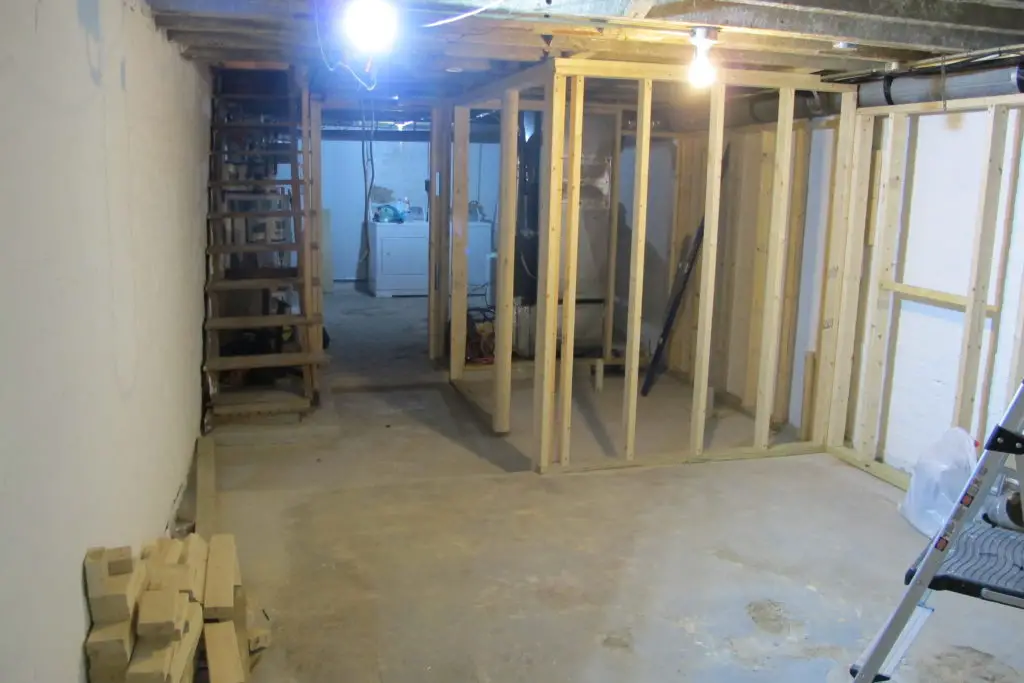 Had it not been for the exposed beams, the HVAC system, a sunken entryway, drains, and other quirks that had to be framed around, we totally would have tackled the project ourselves. But I can't tell you what a joy it was to come home after just one day of work to find the entire space framed out perfectly.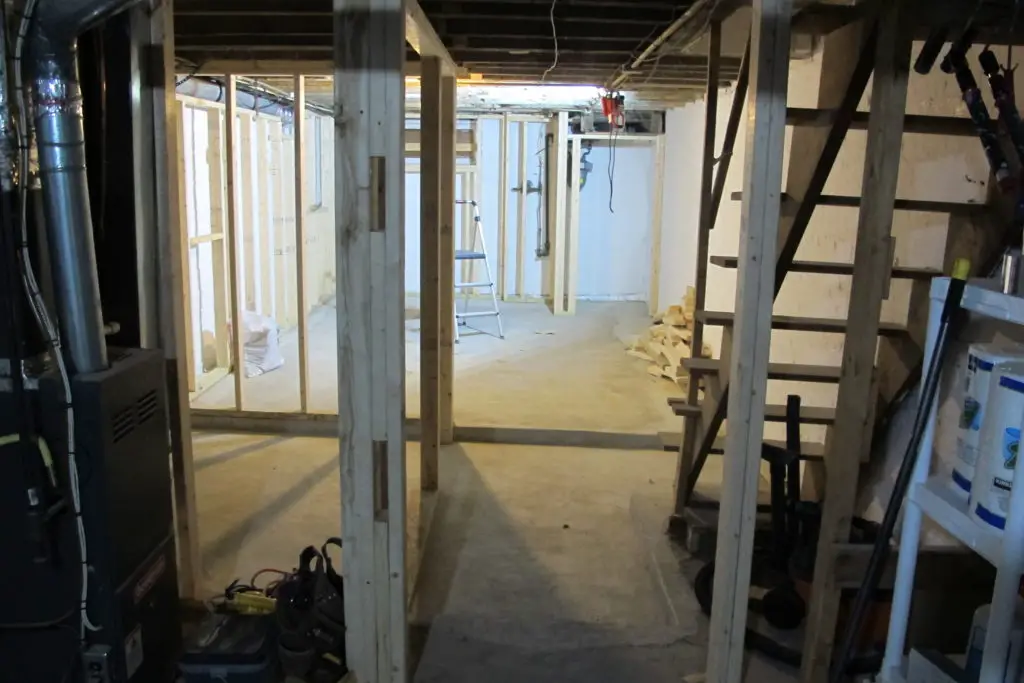 Once the framing was complete, we could move on to lighting. But before any electrical wires showed up, there was one significant change that contributed greatly to lighting the space: painting the ceiling white.
Before we embarked on the basement project, I knew that I wanted the century-old beams left exposed. Eric, however, was more than skeptical…
Thankfully, Eric trusts me (most of the time), so the beams were primed with an oil-based paint from Sherwin Williams. But when a topcoat of latex paint was applied, all the awful stains  (100+ years worth) started to come through. So it was back to a third coat of the oil-based primer, which worked beautifully, and that is how we left it. So moral of the story: use oil-based paint.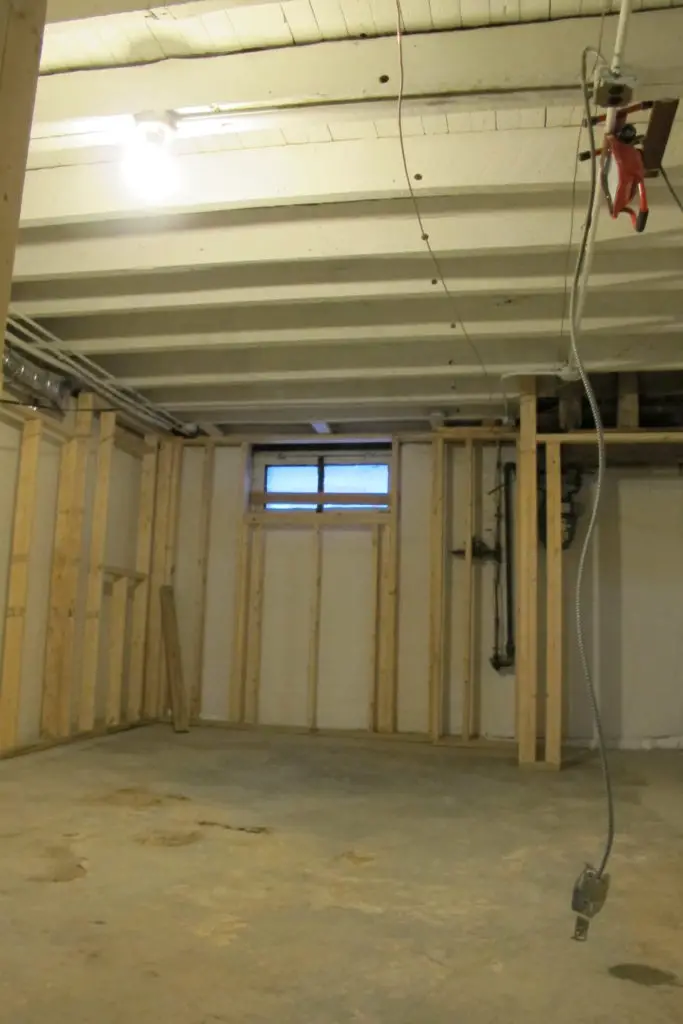 One thing neither of us had any doubts about was the lighting. And by that I mean that we both knew that lighting was not something we were going to skimp on. In its original state, the basement (stairway included) only had two lights. And by two lights, I mean two light bulbs. Nothing more. Any task other than simple laundry nearly required a headlamp.
And while a couple of flush mount
light fixtures would have done the job, they wouldn't exactly have helped our cause of making the space seem brighter and larger than it actually was. So in came recessed lights – half a dozen of them and then some.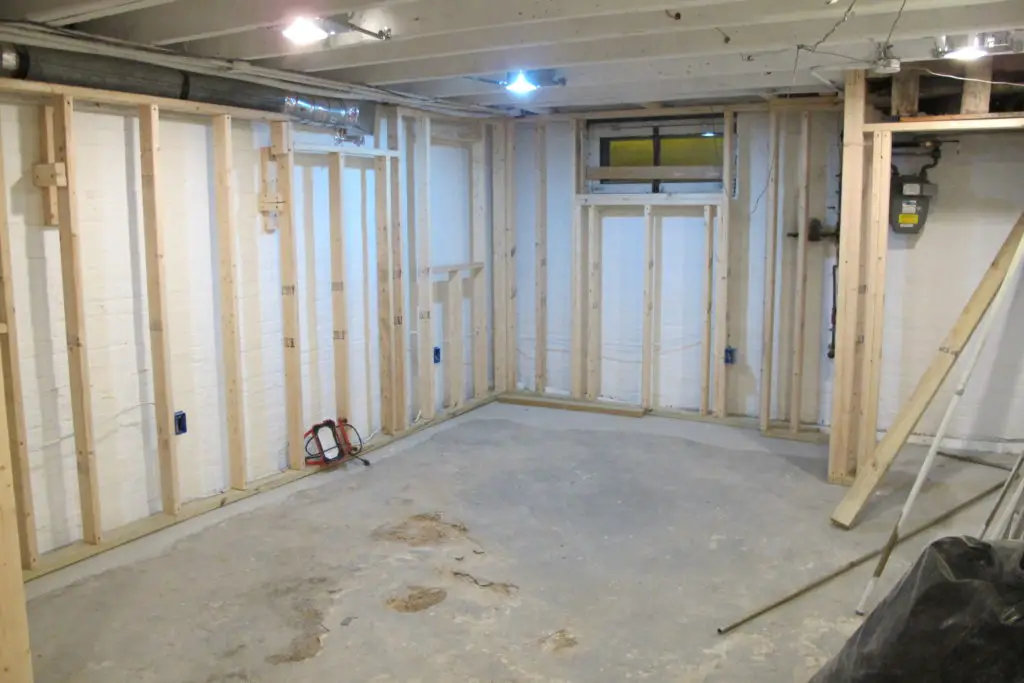 In the bathroom,
we planned for vanity lights and an overhead light. But we also had to meet the building code requirement of ventilation. Fortunately, there are some awesome vent/light combinations out there these days that look like nothing more than a recessed light.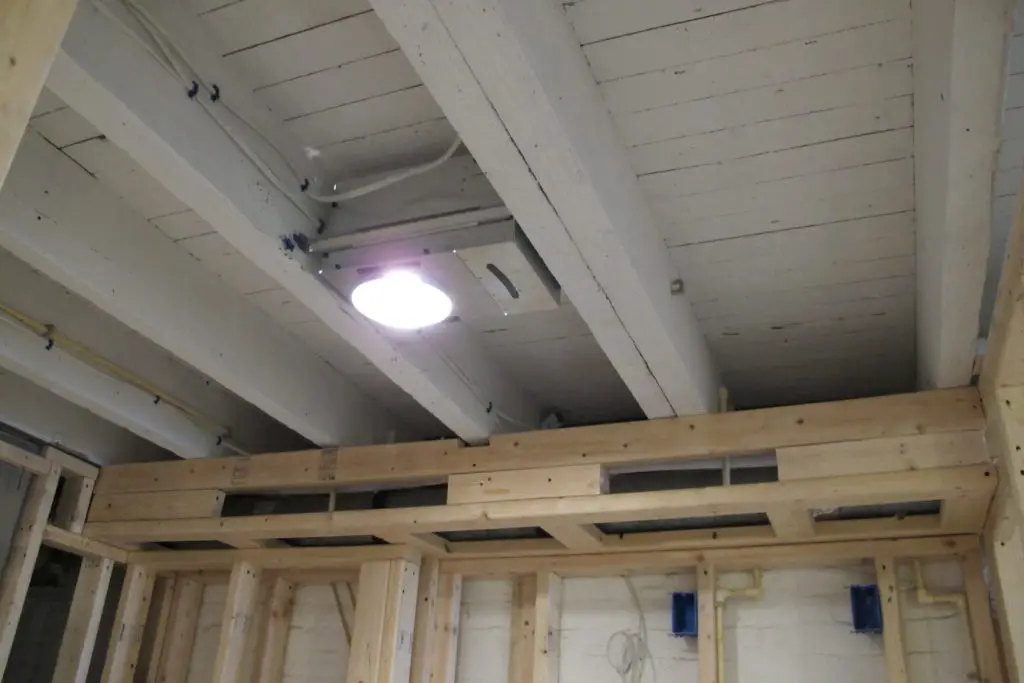 Have I convinced you yet just how important lighting is in your basement remodel? No?! Well then check out the following before and after pictures to see what a few recessed lights can do before a space is even finished!