Hanging artwork over a crib should never be risky. We used specially-designed wall hooks and a few other precautions to increase the safety of our nursery decor.
DISCLAIMER: This post contains ads and affiliate links. At no additional cost to you, we may receive a commission for purchases made through these links and ads.
After finishing our son's bedroom/nursery, a few people were curious about my decision to hang artwork over E's crib (and how safe it is). While I'm not sure that anything is 100% safe with a baby, we took extra steps to make sure the artwork was not only fun to look at, but also safe and secure!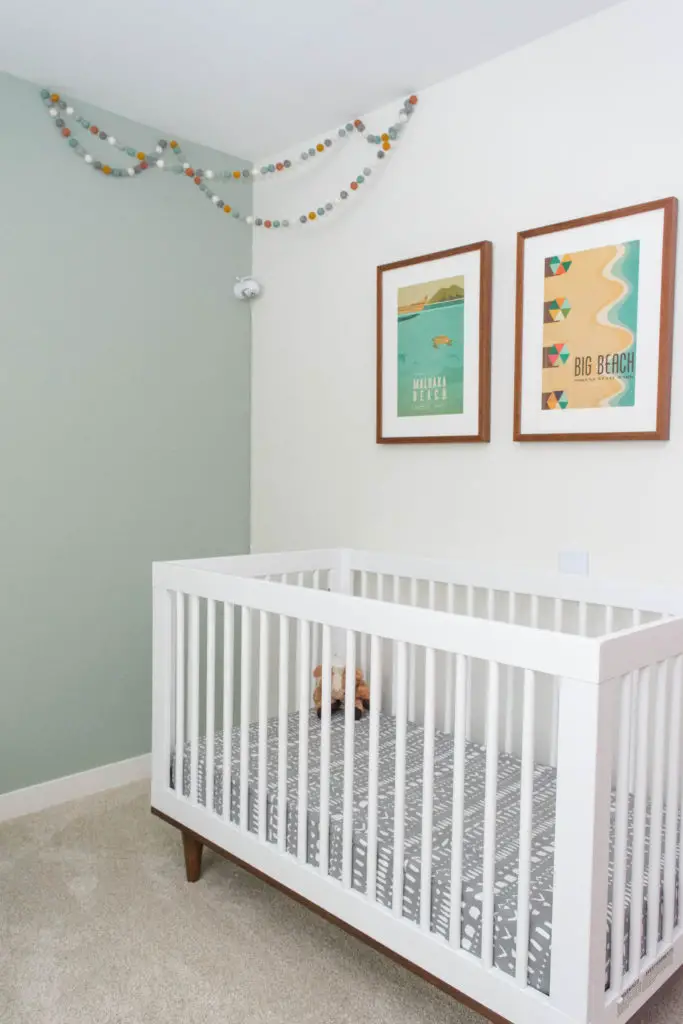 After picking out the prints on Etsy, we had them custom framed at a local store. Rather than installing glass (which could crack or shatter if hit by a hard toy) – we paid about $10 extra per frame to install plexiglass. The downside of plexiglass is that it can scratch easily if you aren't careful when cleaning. But in our case, the pros of safety far outweighed the cons of potential scratches. As far as looks, you honestly can't tell that it's not real glass!
So – if you need a frame for your nursery artwork, look for ones with plexiglass as opposed to glass. If you can't find one with plexiglass, have a local framer cut a custom piece for you.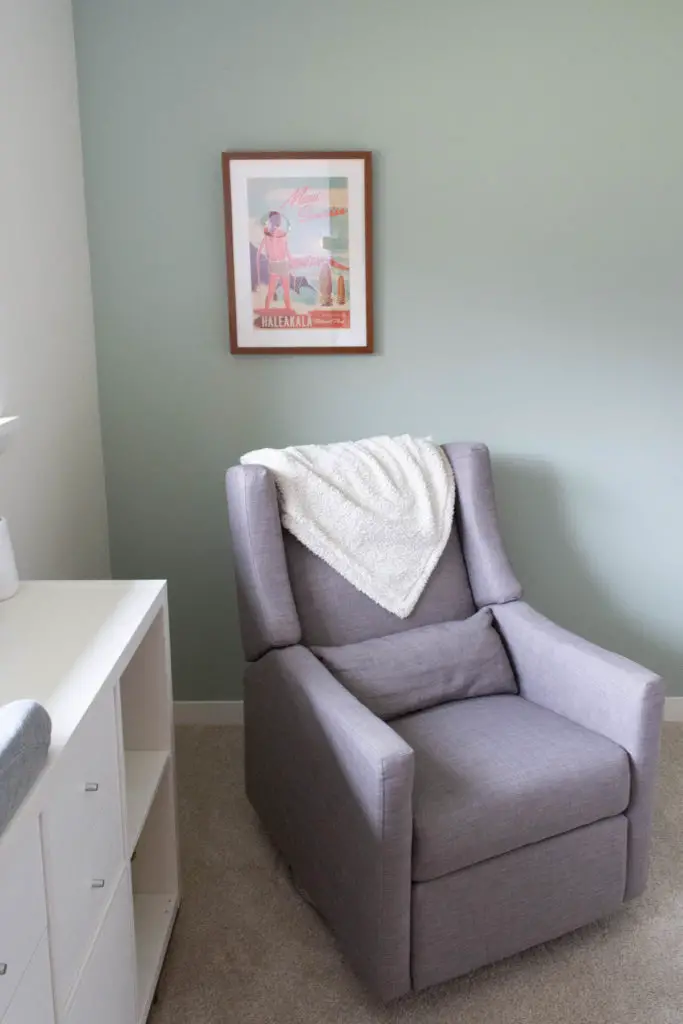 To secure the artwork on the wall, we used some nifty picture hooks that look like a maze. They prevent the picture from slipping off the hook in the event of an earthquake — or in our case — being knocked off by a toddler. For extra security – your best bet is to nail these hooks into a stud.
And lastly, we keep the crib about 2 to 3 inches away from the wall. This is typically recommended so that if something falls, it will fall between the crib and the wall. While I'm not sure that would always be the case, moving the crib makes it harder for curious hands to reach what's hanging above.
Disclaimer: If you choose to hang artwork over your child's crib (or anywhere else in your home), you are doing so at your own risk. These tips are simply what has worked for us.