DISCLAIMER: This post contains ads and affiliate links. At no additional cost to you, we may receive a commission for purchases made through these links and ads.
After a successful (IMO) makeover of the 3-drawer Ikea Tarva chest, I set out to spruce up my 6-drawer Ikea Tarva chest.  I wanted the two pieces to match, but at the same time, I didn't want an overwhelming amount of wood finish in my small, neutral-tone bedroom.  Confession: I also did not want to go through the whole pre-stain+stain+gel stain+polyurethane process again.
My solution: Paint!
Just like the 3-drawer chest – we framed out each drawer front with simple screen door molding. But rather than staining the wood, we painted it a rich navy blue and topped it off with a coat of satin polyurethane. Oh, and we chopped off 2 inches from the awkwardly-long legs.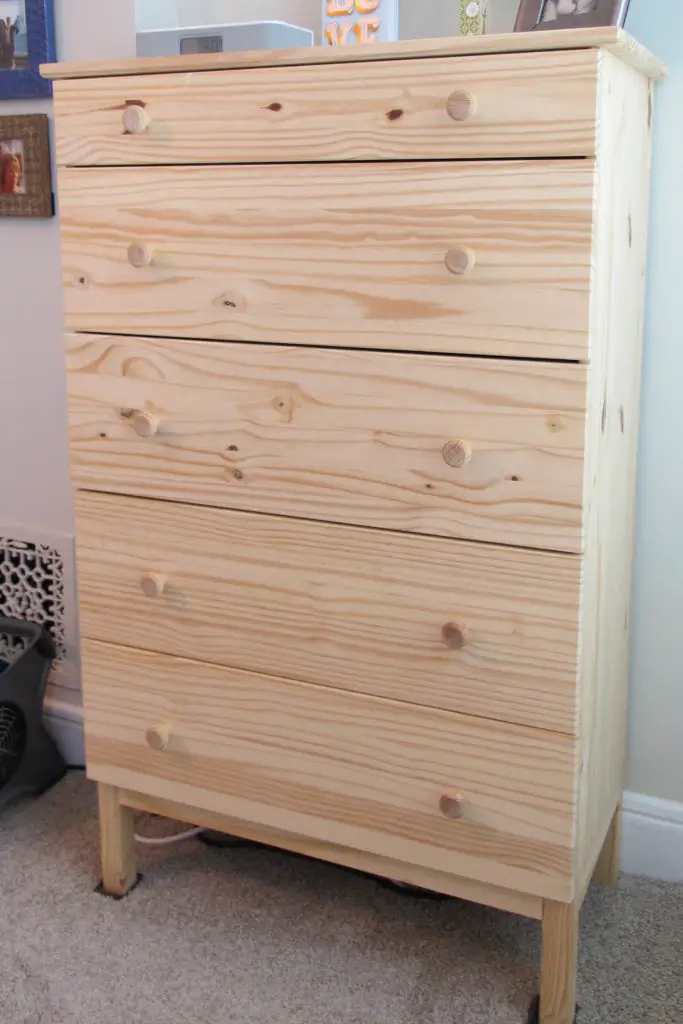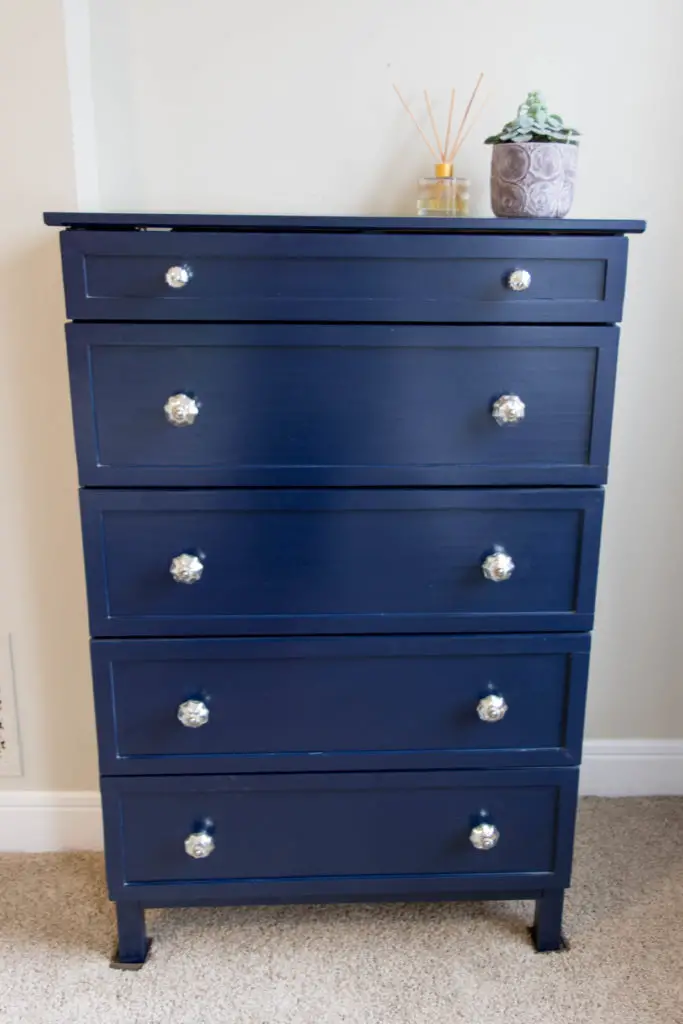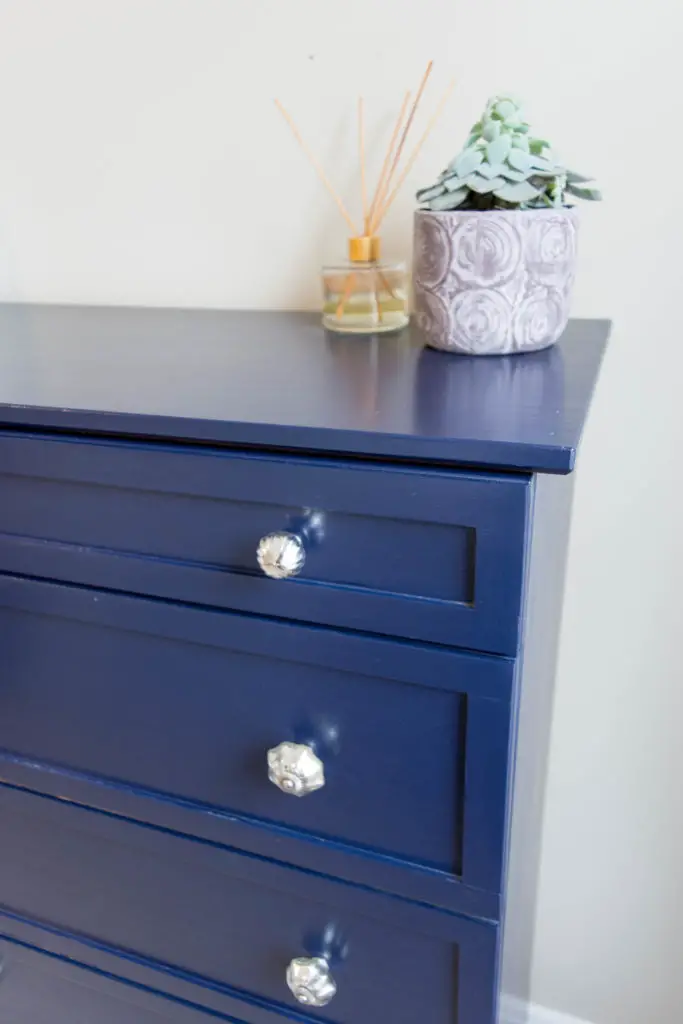 I'm super pleased with the results! It ties in well with the existing 3-drawer chest and adds a pop of color to the room that isn't overwhelming.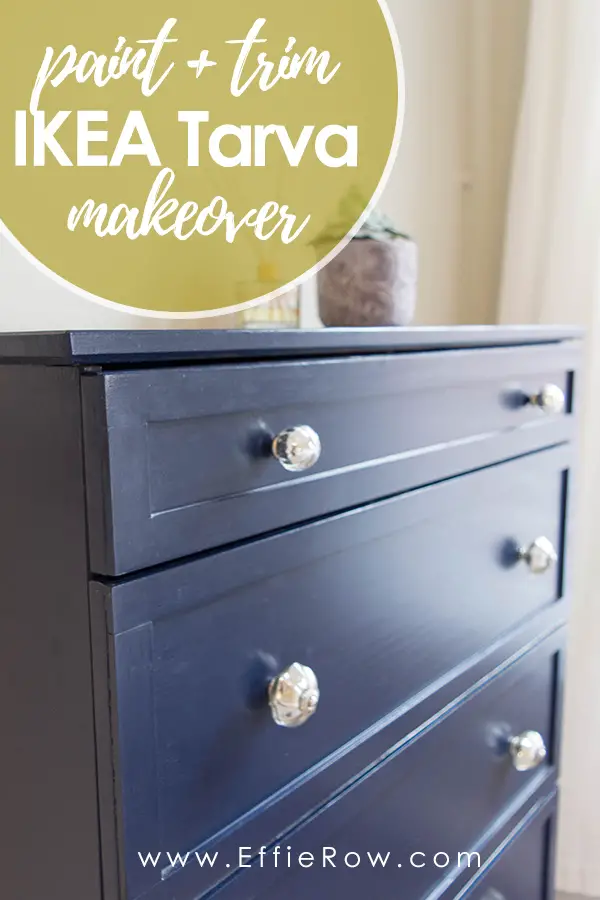 Paint color: Old Navy by Benjamin Moore
Polyurethane: Varathane – Satin Finish
Hardware: WorldMarket.com