When it comes to old basement floors – never underestimate the power of paint! Painting our basement floors was a quick and budget-friendly option!
DISCLAIMER: This post contains ads and affiliate links. At no additional cost to you, we may receive a commission for purchases made through these links and ads.
With some lovely white painted beams above us, we turned our attention to the concrete floors in our basement laundry room. Like the other half of our basement, I explored every option from paint to linoleum to tile. But for the sake of time (and money) – paint was a pretty obvious choice.
The existing floor was an uneven mixture of old and new concrete, peeling paint, and stains (see below).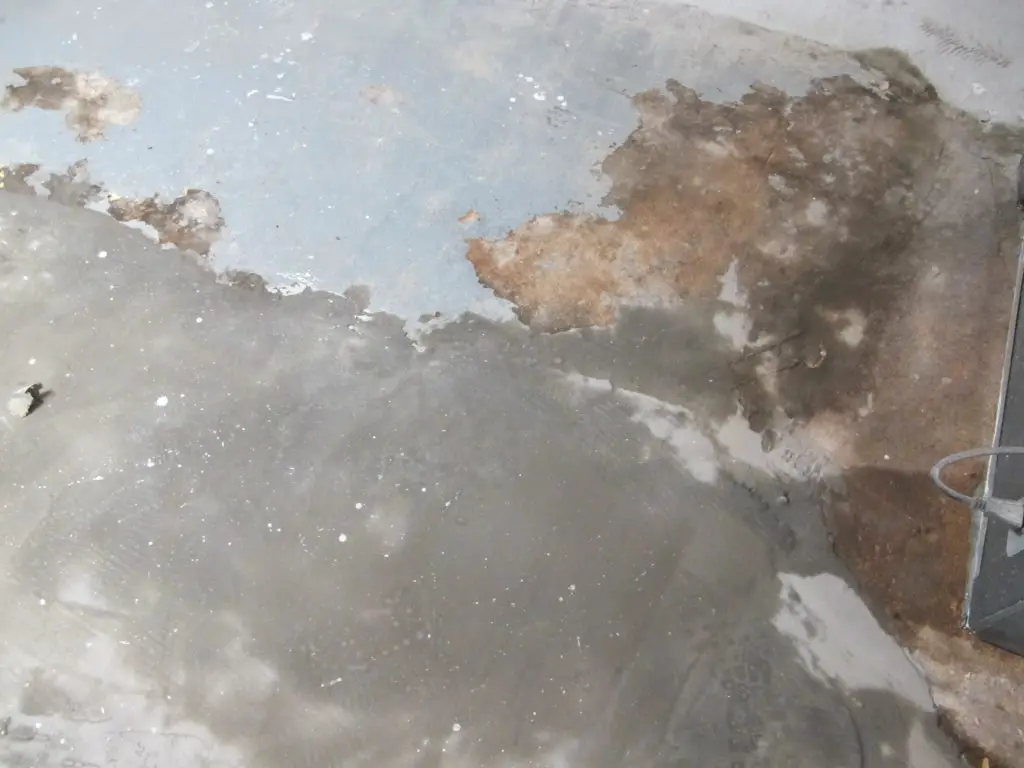 While painting the floors was easily the quickest of our options, it still required a fair amount of prep (if we intended it to last and be durable).
SHOP THE POST –

We got up as much loose dirt and paint as we could with a wire bristle brush and a solution of mild soap (we used a few drops of Sal Suds in a bucket of warm water). We then vacuumed up any puddles with our ShopVac and put shop fans on the area for a full day.
In the meantime, we filled a couple of minor cracks with DAP 'Liquid Cement Crack Filler'.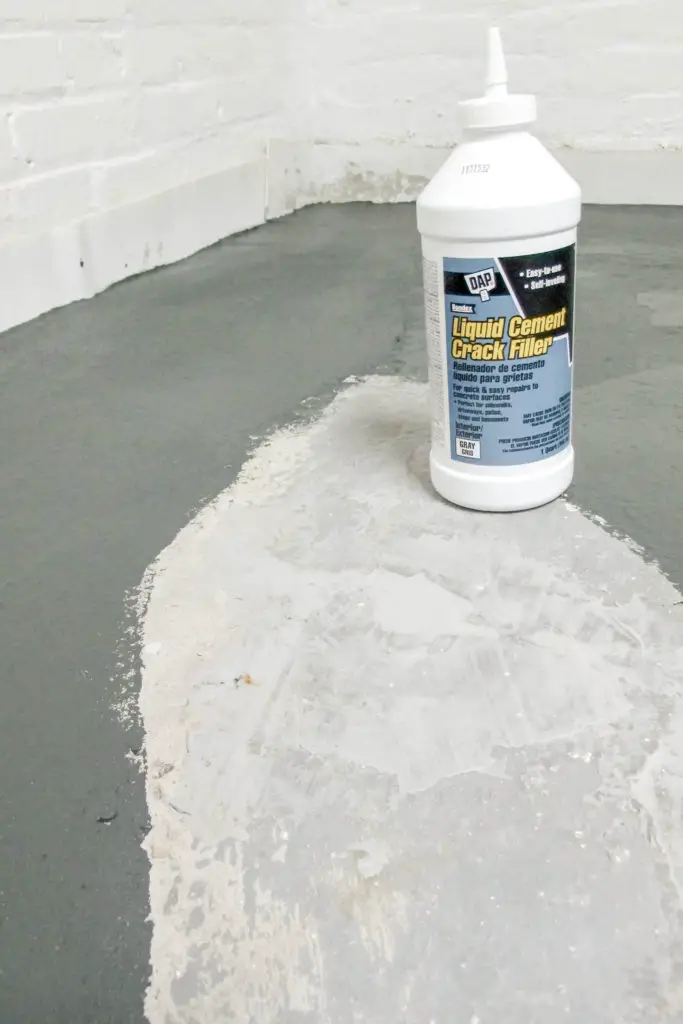 After the floors were clean (as much as possible) and dry, I began painting. I used a brush to paint the perimeter and around any obstacles.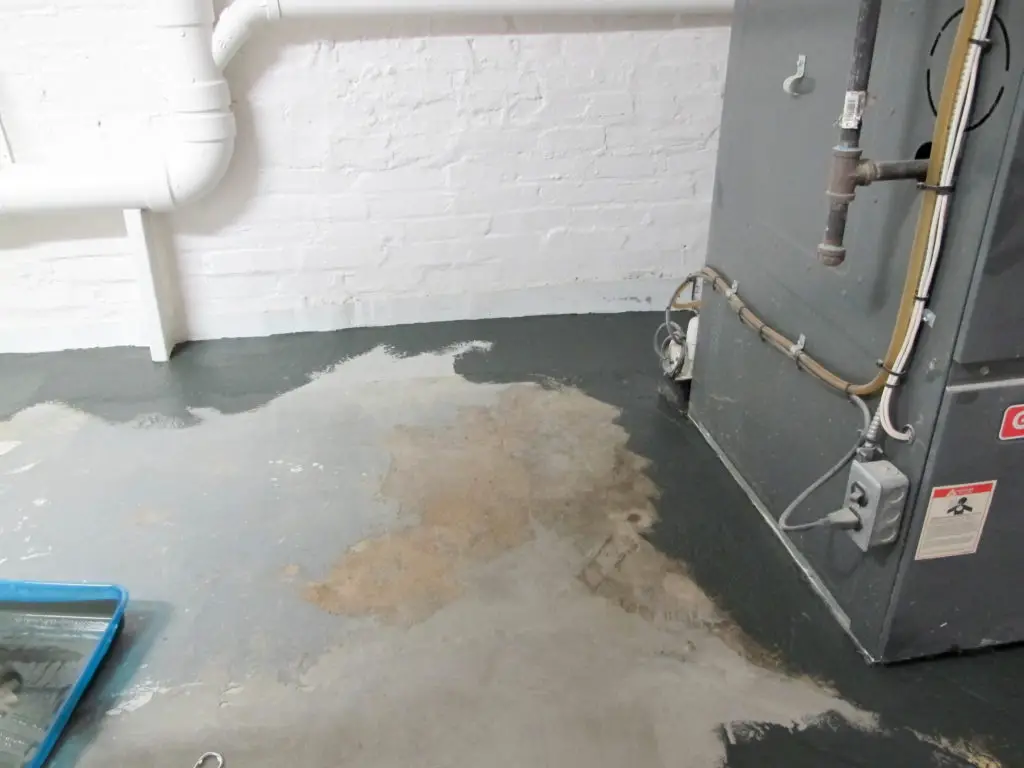 Eventually, we got to continue with the more rewarding and quick-moving process of rolling the paint for the rest of the room.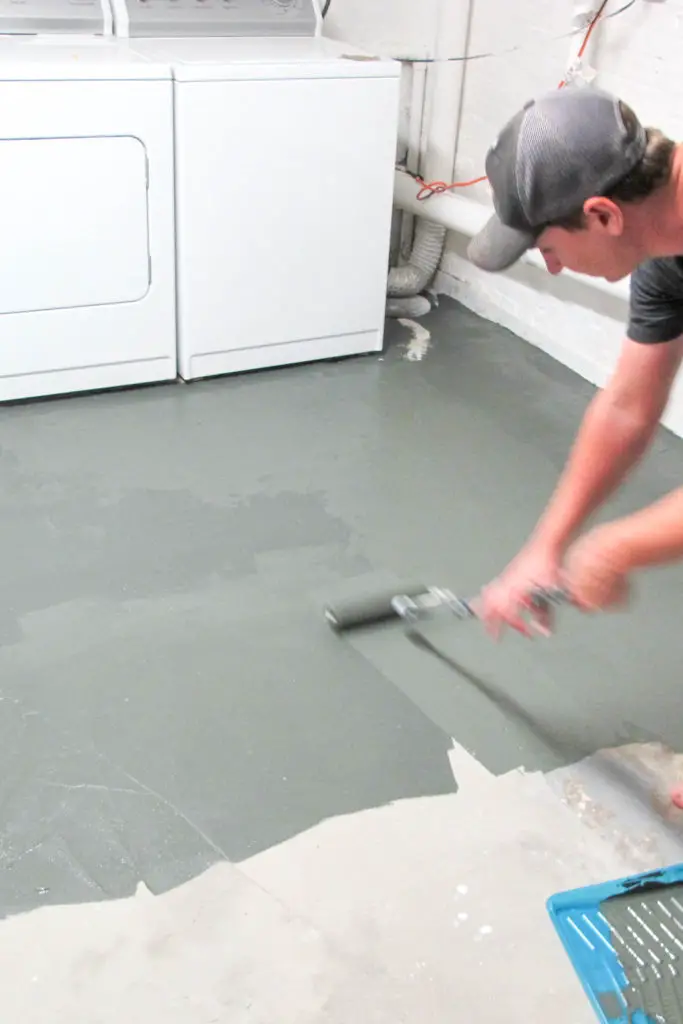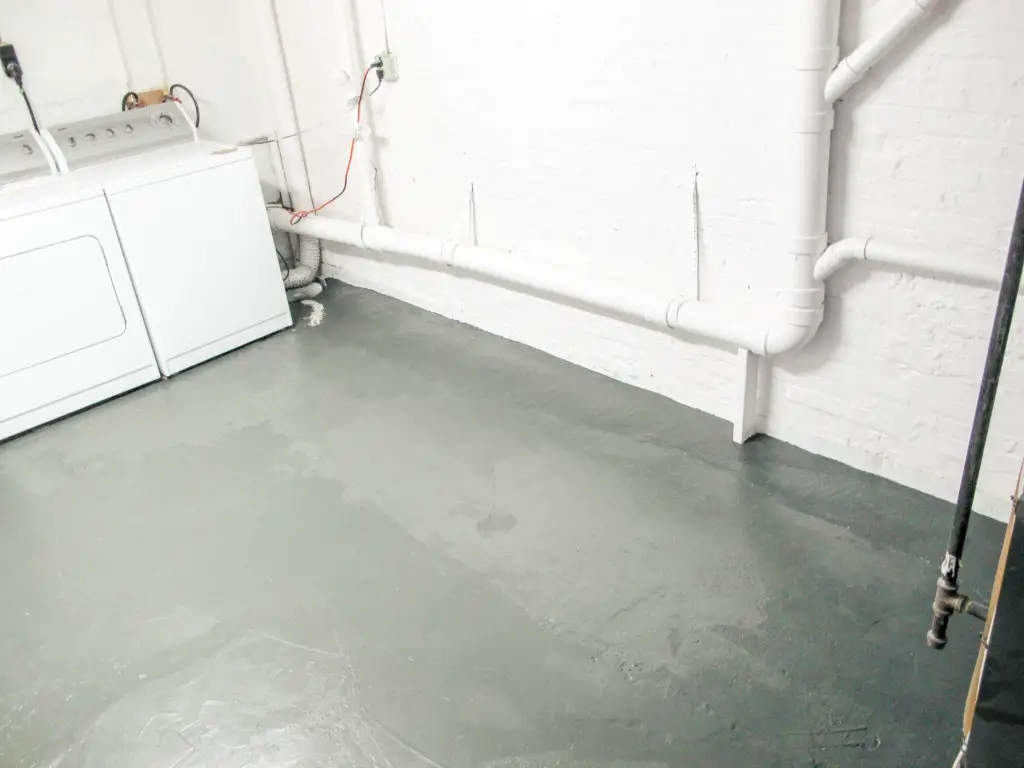 We applied two coats (letting it fully dry in between), and allowed the final application to dry for a full 2 days before moving any thing back into the room.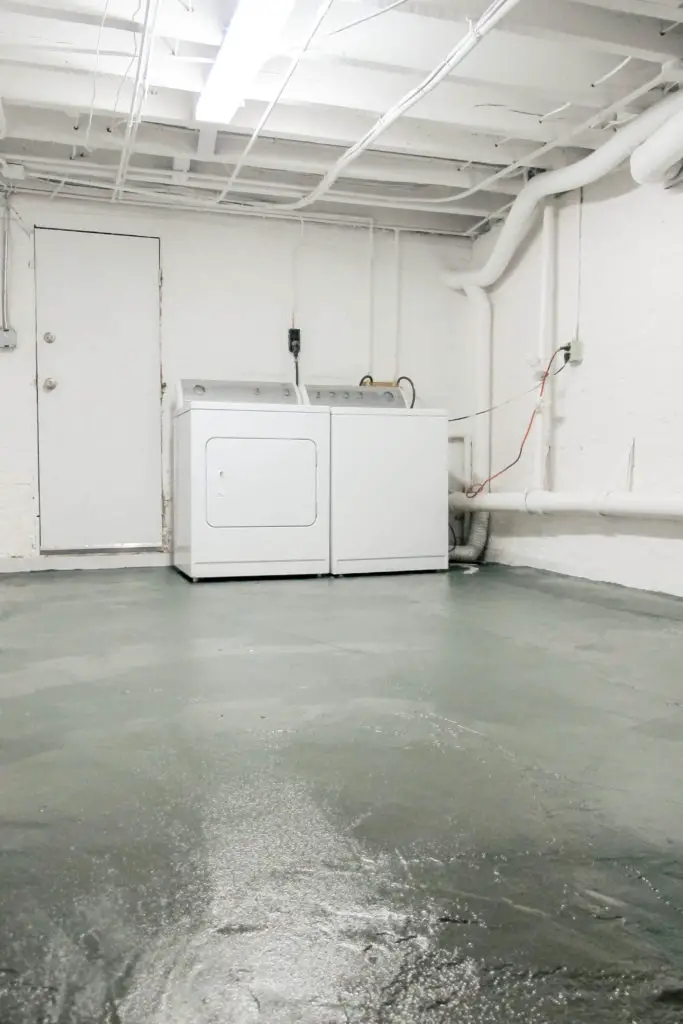 We are definitely happy with the finished product. The paint has held up very well to frequent foot traffic, dirt, and household cleaning products. Plus, any scratches have been very quick and easy to patch with a touch of paint. It's amazing what a little (or a lot of!) paint can do!
Product used: Sherwin Williams Porch & Floor Enamel, custom tinted to Benjamin Moore 'Ashwood Moss'.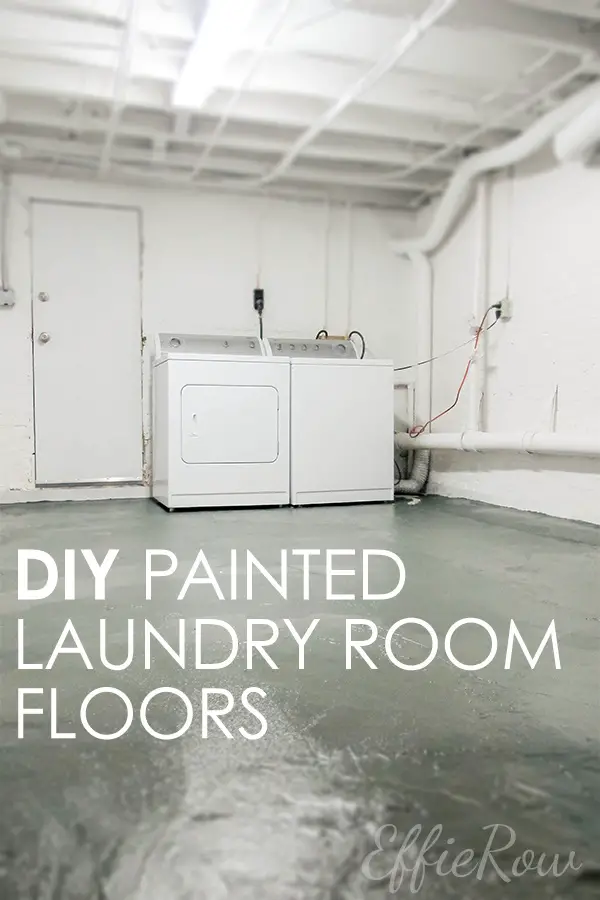 ***This post contains affiliate links and/or ads***