I'm having bit of deja vu as I'm writing this post. Because I'm basically here to tell you what a game changer recessed lights and new floors are. But if you followed our rowhome basement renovation, you know that this is not the first time I've sung the praises of recessed lights and pretty floors.
As a reminder – the "before" space in our new house had a mix of carpet and tile flooring. For lighting – we were fortunate enough that the room did have hardwired lighting – two simple can lights and some rather retro uplighting.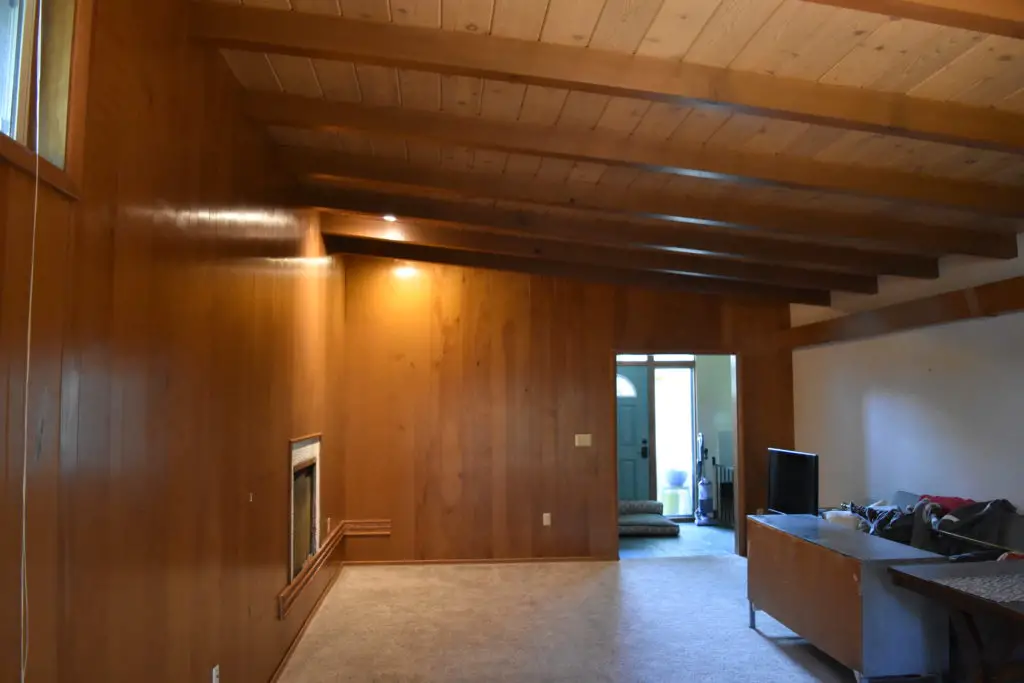 With the demolition behind us – the first step towards a brighter space was taking down the wood paneling and putting drywall up in it's place.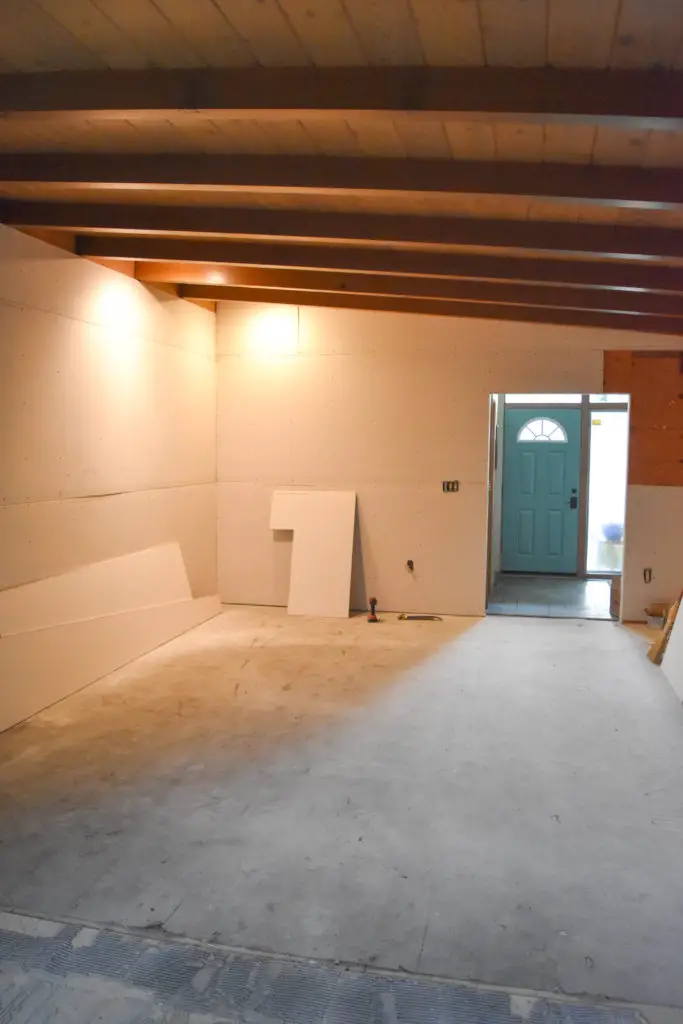 While the drywall was going up, I marked off the location of four additional recessed lights – bringing the room's total to six.
The hunt for the perfect recessed lights took longer than I anticipated. Then again, I had some specific wants: adjustable (due to the angle of the ceiling), dark bronze/brown (NOT black!), and budget friendly (duh). Surprisingly there are not many options that check all these boxes. BUT! I finally found what I was looking for on build.com!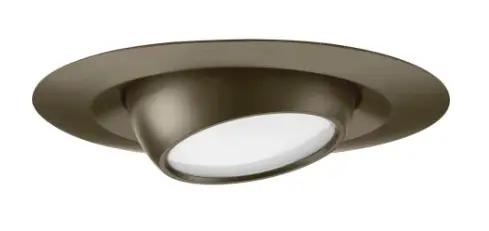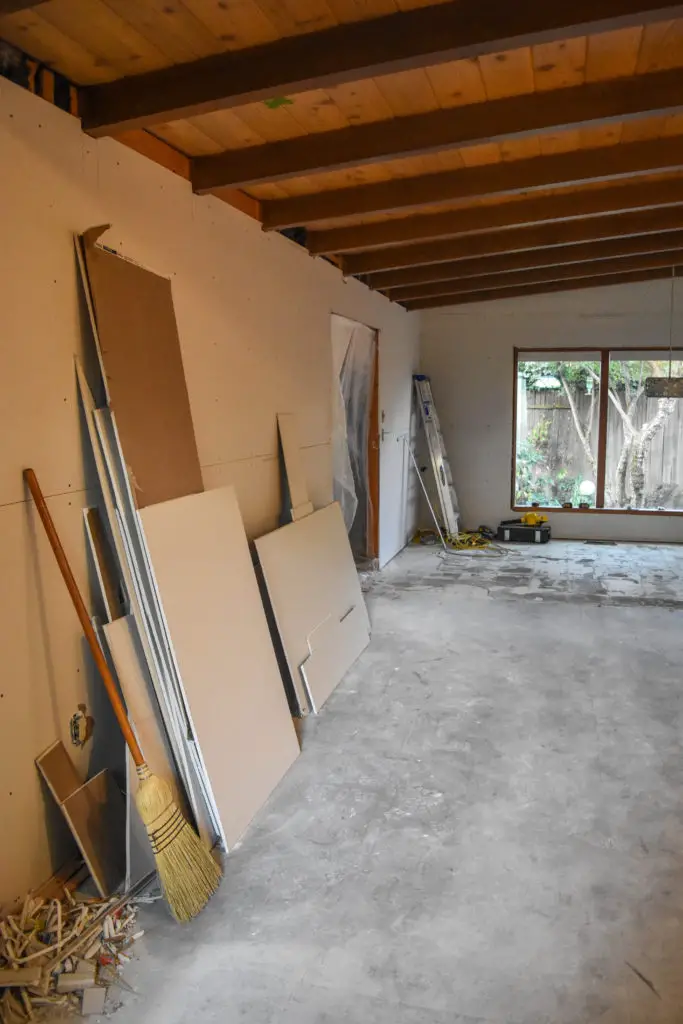 Finding hardwood floors to match was far easier than the search for lights. I grabbed a couple of stray pieces that I found in the garage and set out to the local box stores. I really didn't expect to find an exact match, but when I put our flooring pieces next to the Bruce floors at Home Depot, this is what I saw: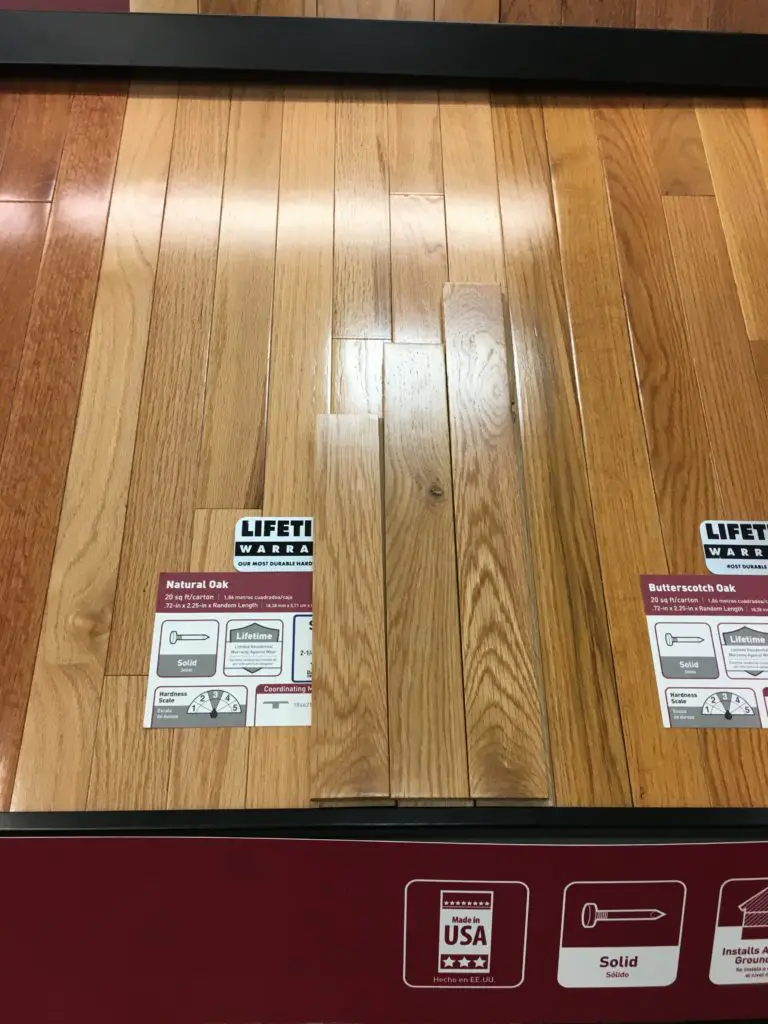 Can you spot the difference? Because Eric couldn't. He just thought I was showing him a picture of the flooring samples. So I knew we had found a great (if not perfect) match.
Once the new floors were installed you could see a subtle difference next to the existing floors, but I'm assuming this will lessen overtime as the new floors are exposed to sun.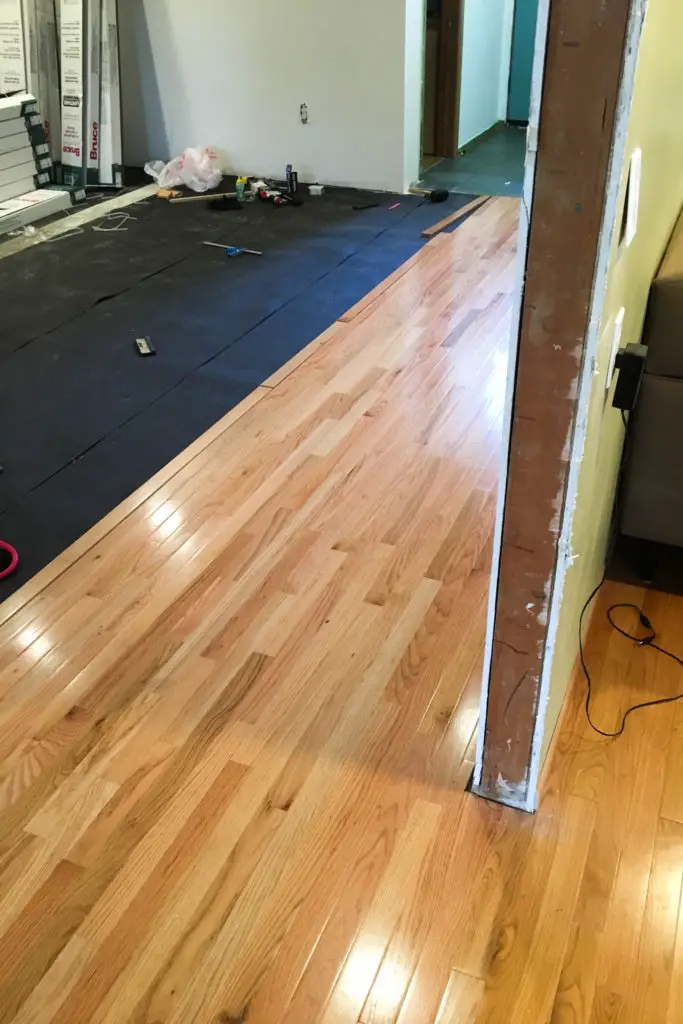 Speaking of the install process – I am so grateful to have a husband that knows how to install hard wood floors. He worked almost non-stop while I was away for the night and finished the floors in a weekend.
Funny little story about Eric working by himself for hours on end with a noisy air compressor and flooring nailer – he found that 80s techno music had the perfect tempo to keep his momentum. So over the course of 8+ hours, his "60s, 70s, and 80s" Pandora station became almost exclusively roller rink music. I don't think he can listen to "C'mon N' Ride It" without having flashbacks.
But for all I care, he could have been listening to Bach, because the floors look b-e-a-u-tiful!
I really don't think there is any denying how much brighter the space looks. Flooring and lighting for the win!